Perth Redbacks Business Directory
Below is a listing of businesses owned by Perth Redbacks members. They are currently listed in the order that we received submissions. Down the track we will list them all alphabetically and according to business type, but for now, scan through and take note of the products and services members of the Redbacks family can provide to you. And, where practical and possible, resolve to use the services of Redbacks family members. It would be great if we can all get behind each other! {Want your business listed below? Simply submit your details here.}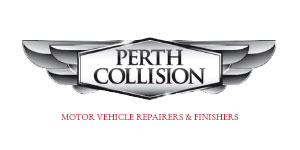 Redbacks Family Member
David Sim
Website
www.perthcollisionrepaircentre.com.au
Email
david.sim@pcrc.com.au
Phone
08 9444 0714
About the business
We are a local family-owned panel beating and spray painting workshop specialising in smash repairs, repainted and restoration. We offer a lifetime warranty on all work undertaken.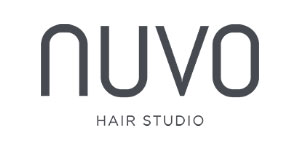 Redbacks Family Member
Michelle Farnan
Website
www.facebook.com/nuvohairstudio
Email
info@nuvohairstudio.com.au
Phone
08 9325 2020
About the business
Nuvo Hair Studio is a long established hair salon in East Perth. We are a preferred De Lorenzo salon and all our products are vegan certified and made in Australia. We are close to the Yellow CAT bus and also have two parking spaces available. We specialise in creative colouring and colour correction, artistic cutting, modern perms and hair relaxing along with blow drys, braids and hair up.
Redbacks Family Member
Tanya Steers
Website
inclusivetherapyservices.com.au
Email
inclusivetherapyservices@westnet.com.au
Phone
0410 535 503
About the business
We provide mobile speech and behavioural therapy services to people of all ages and abilities. We offer both one off and ongoing therapy for our clients along with a range of screening an assessment options. So please get in touch.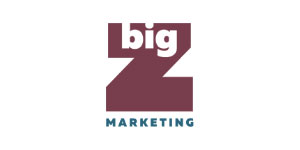 Redbacks Family Member
Mike Zittritsch
Website
bigzmarketing.com.au
Email
mike@bigzmarketing.com.au
Phone
0415 558 050
About the business
Online marketing services for local businesses. I specialise in lead generation through social media marketing.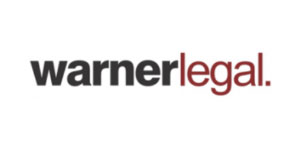 Redbacks Family Member
Richard Warner
Website
warnerlegal.com.au
Email
richard@warnerlegal.com.au
Phone
0400 006 488
About the business
We are a small boutique law firm specialising in family law, commercial law and wills and estate planning. Richard is a Barrister and Solicitor who has been practising law for over 30 years and is highly regarded in the Family Law community in particular.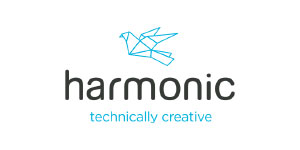 Redbacks Family Member
Craig Harman
Website
harmonic.com.au
Email
studio@harmonic.com.au
Phone
08 9227 0003
About the business
Harmonic New Media is a web development studio with 20 years experience specialising in technically challenging internet based projects. We cater to all clients from government departments to sole proprietorships. The services we offer include: web development, web design, website hosting and technical consulting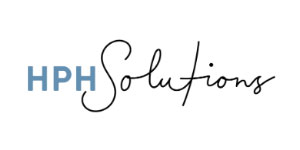 Redbacks Family Member
Rob Pyne
Website
hphsolutions.com.au
Email
advice@hphsolutions.com.au
Phone
08 9200 3123
About the business
Established in 2002, HPH Solutions is a personal financial advisory and retirement planning practice. We serve people who want to have safe and meaningful conversations about their life and finances. The services we offer include: personal financial planning, superannuation and investment advice, and retirement planning. HPH Solutions is also a Corporate Sponsor of the Perth Redbacks.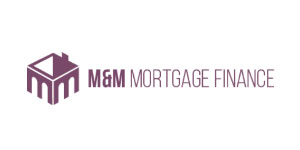 Redbacks Family Member
Aran Clemmence
Website
mmmf.com.au
Email
aran@mmmf.com.au
Phone
0407 911 234
About the business
If you're looking to buy a new home, investment property or refinance your existing home loan, M&M Mortgage Broker can save you both time and money. We take care of the complete home loan process – from initial interview, lender selection and application, signing of bank documents and finally assist with the settlement when needed.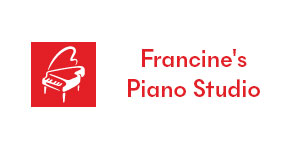 Redbacks Family Member
Francine Vegvary
Website
simplymusic.com
Email
f4francine@gmail.com
Phone
0407 991 499
About the business
Online Piano Lessons from the comfort of your home. Pattern based learning. All genres.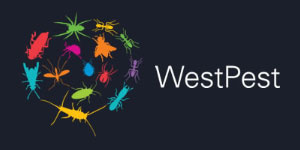 Redbacks Family Member
Gen Evans
Website
westpest.com.au
Email
service@westpest.com.au
Phone
08 9452 2600
About the business
WestPest is your local WA owned and operated pest control specialist for residential and commercial pest management needs. We provide inspections and treatments for a variety of invasive and nuisance pests including but not limited to termites, rodents, cockroaches, spiders and ants.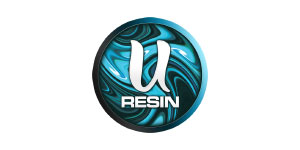 Redbacks Family Member
Shauna Tseronis
Website
uresin.com.au
Email
info@uresin.com.au
Phone
0437 054 548
About the business
We are a third generation, family owned business specialising in Epoxy Resin manufacturing and supplies for art. We are located in Perth WA, where we manufacture and distribute all of our resin and associated products, including resin for art and rive tables.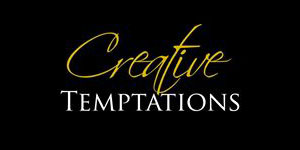 Redbacks Family Member
Tanya Evans
Website
facebook.com/creativetemptationschoc
Email
creative.temptations.chocs@gmail.com
Phone
0414 489 185
About the business
We specialise in delicious handmade chocolate pops for all ages, but typically for children. Other chocolates also available. All chocolates are made to order and can be customised to suit client requests where possible.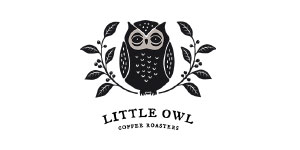 Redbacks Family Member
Simon Ward
Website
littleowlcoffeeroasters.com.au
Email
sales@littleowlcoffeeroasters.com.au
Phone
1300 557 981
About the business
Little Owl Coffee Roasters is a family owned specialty coffee roaster and retailer, born and based in Perth WA. It all started with a vision to combine our love of great tasting coffee and our aspiration to learn and create.
We roast our beans carefully at our warehouse in Myaree, always aiming to bring out the individual, complex and stunning flavours found in every cup. Our IMF Italian Hybrid Roaster is updated with state of the art components and monitoring software. This helps us roast with great consistency and provide a uniquely clean cup.
We are excited to share our passion of coffee with like-minded people and can't wait to continue the journey with you by our side.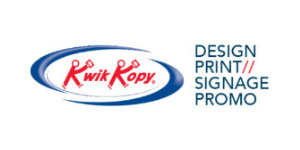 Redbacks Family Member
Anthony Nixon

Website
perthcbd.kwikkopy.com.au
Email
sales@perthcbd.kwikkopy.com.au
Phone
08 9287 3433
About the business
Kwik Kopy Perth is owned and operated by Anthony and Shahna Nixon since 1997 and delivers high quality, fast turnaround design and print services. Our products and services include: Design Agency, Marketing Strategy, Graphic Design, Printing, Business Stationery, Posters and Banners, Signage, Promotional Products, Polos and t-shirts ... and much much more. Kwik Kopy Perth CBD is a long time sponsor of the Perth Redbacks.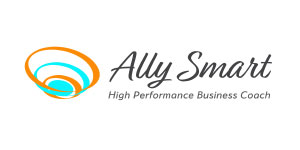 Redbacks Family Member
Ally Smart

Website
allysmart.online
Email
business@allysmart.online
Phone
0421 644 128
About the business
Ally Smart is a Business Coach with a difference. She has 11 years experience coaching business owners and managers to find, or reconnect with the deep satisfaction that was their goal when they chose the world of business as their life's work. She offers business owners and managers a qualified space to delve deeper into their skill set, and expand their abilities to achieve an evolving level of High(er) Performance; a place for leaders to have their own space to question, contemplate, and develop new directions that inspire them and their team.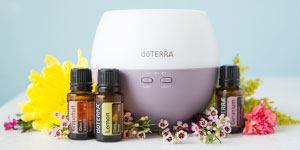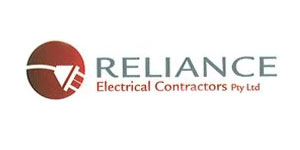 Redbacks Family Member
Rui Mendes
Website
-
Email
relianceelectrical@gmail.com.au
Phone
0404 152 937
About the business
We are a reliable and trustworthy electrical business with high standards and sixteen years' market experience in Perth. We specialise in renovations along with domestic and small commercial jobs.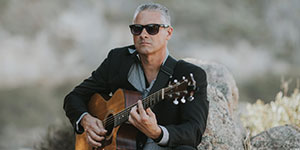 Redbacks Family Member
Antony Papallo

Website
Antony's Guitar Tuition
Email
papallo66@hotmail.com
Phone
0413 839 738
About the business
I am a local guitar teacher, who has been playing the guitar for 50 years and teaching for 35 years. I teach all styles of guitar, pop, rock, classical etc on acoustic nylon, acoustic steel string, electric guitar and bass guitar to all ages. Prices start at $35 for 30 minutes.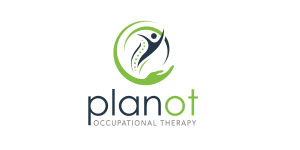 Redbacks Family Member
Claire Cunningham

Website
planot.com.au
Email
claire@planot.com.au
Phone
0411 737 219
About the business
Claire is an occupational therapist with a focus on complex home modifications and assistive technology. Planot works with various funding bodies, though mainly NDIS and insurance. Claire also completes medicolegal reports for those that have been catastrophically injured. With 20 years of experience as an OT and person-centred practice, you are in good hands. Services include: medicolegal reports/expert opinion, complex home modification service, assistive technology, education.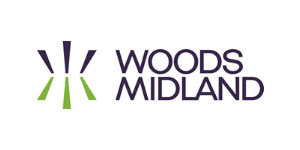 Redbacks Family Member
Simon Woods
Website
woodsmidland.com.au
Email
simon@woodsmidland.com.au
Phone
08 9460 0060
About the business
We provide general insurance broking services for Home and Contents, SME and Corporate clients. Woods Midland is also a Corporate Sponsor of the Perth Redbacks.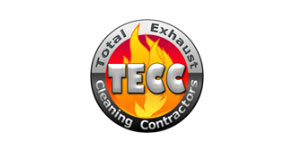 Redbacks Family Member
David Hoenig

Website
totalexhaust.com.au
Email
davidh@totalexhaust.com.au
Phone
0409 027 769
About the business
TECC WA provide specialist cleaning for: Government facilities, Offices, Restaurants and cafes, Entertainment venues, Schools, Childcare, Aged Care & Healthcare facilities, Shopping centres, Clubs and RSLs as well as High Rise Residential.
Services Provided Australia-Wide:
HACCP Certified Range Hood, Cool Room & Kitchen compliance cleaning
Residential high-rise garbage chute cleaning
Commercial Gutter Cleaning up to 11m
Deep Cleaning, Disinfection, Decontamination Cleaning & Forensic Cleaning Services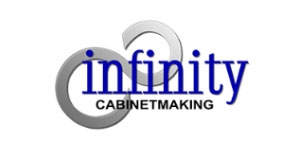 Redbacks Family Member
Sean Blackmore
Website
infinitycabinetmaking.com.au
Email
sean@infinitycabinetmaking.com.au
Phone
0433 699 501
About the business
Infinity Cabinetmaking is a WA family owned and operated Perth business. We specialise in producing premium quality cabinetry for all areas of your home. Kitchen renovations along with bathroom and laundry renovations are our expertise.
At Infinity Cabinetmaking, we offer the highest quality customer service and attention to detail. The person who quotes on a renovation, constructs and installs the cabinetry. As a result, we offer personalised service at its best!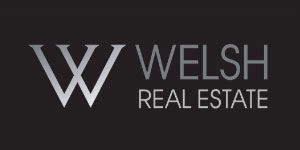 Redbacks Family Member
Robin Welsh

Website
welshrealestate.com.au
Email
robin@welshrealestate.com.au
Phone
0401 885 582
About the business
Welsh Real Estate is a first-class real estate agency with a unique team who were personally hand-picked for their knowledge, experience, integrity and reputation in providing exceptional service.
Our primary operating principle is very simple – to deliver total customer satisfaction every single day. We not only strive to do this, we guarantee it 100%.
Our team is loyal, hardworking and results-driven with a proven track record including receiving many prestigious awards. Each team member is knowledgeable and passionate about real estate and lives and breathes it constantly. The positive and passionate work ethic that we live by ensures that our clients are consistently kept up to date with information and progress updates and can trust Welsh Real Estate with all of their property needs.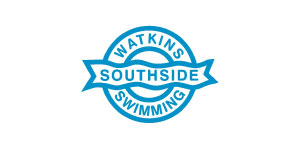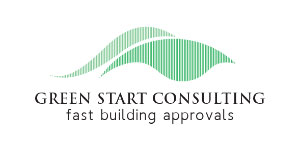 Redbacks Family Member
James Terenciuk
Website
greenstartconsulting.com.au
Email
admin@greenstartconsulting.com.au
Phone
08 6114 9356
About the business
Green Start Consulting is a team of hard working Perth based Building Surveyors, Energy Consultants, construction specialists and eco-ambassadors passionate about making energy-conscious decisions that affect our ecological footprint. We provide services to builders, architects, designers, planners, developers and home owners all across Australia. Our staff are trained in the latest software and have a high level of technical expertise in the building industry. We provide advice to ensure your projects are completed on time and on budget.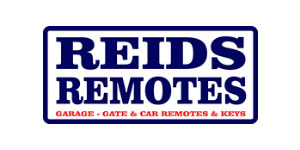 Redbacks Family Member
Joe Mahon

Website
reidsremotes.com.au
Email
joe@reidsremotes.com.au
Phone
08 6110 2693
About the business
Reids Remotes on Albany Hwy stock over 2000 remote controls and keys for garage doors, electric gates and a huge list of vehicles. We currently have around 1400 of these products listed on our website and are frantically adding more every day. If you need something and cannot find it on our website just email us the details. We offer free shipping on all online orders!
We also repair broken remote controls or car keys and are happy for you to post it to us or call ahead and drop it off to reduce the need for physical contact. With lots of people working from home, now could be a good time to fix your broken remote or car key. Check out our Facebook or Instagram pages for examples of our work.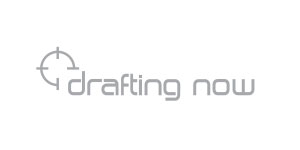 Redbacks Family Member
Jason Little

Website
draftingnow.com.au
Email
jason@draftingnow.com.au
Phone
0417 333 023
About the business
Drafting Now is an Engineering Drafting and Design company working within the Engineering, Mining, Fire Services and Water treatment industries.
We are a goal-oriented, versatile and an experienced Drafting Design team with an in-depth understanding of the design process.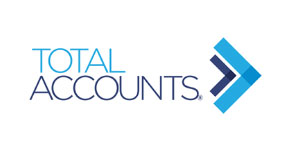 Redbacks Family Member
Sally Brindle

Website
www.totalaccounts.com.au
Email
askus@totalaccounts.com.au
Phone
0427 049 934 or 9330 9313
About the business
We provide full-service bookkeeping to small and medium businesses using Xero accounting software and a suite of amazing Xero add ons. Essentially, we are your outsourced accounts department.
We will look after all aspects of your accounts starting with capturing your source documents digitally, reconciling your bank transactions, payroll services, BAS preparation and lodgement and rolling it all together at the end of the financial year and providing your tax accountant with everything they need to get your tax and financials done with ease and at minimal cost.