Quick links
---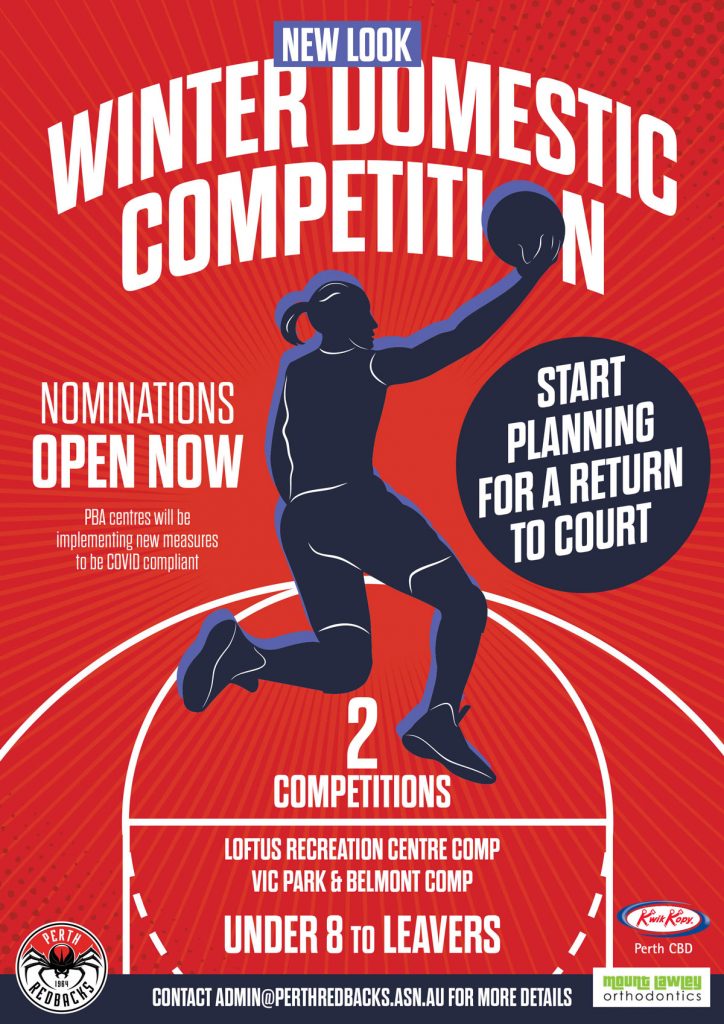 About the PBA Domestic Basketball Competition
The PBA domestic basketball competitions present the opportunity for players of all levels to play basketball in a team environment. Our competitions are split into the following age groups: U8, U10, U12, U14, U16 and U18. Where possible, the age divisions are graded to ensure teams are playing other teams of a similar level. Mixed teams are permitted up to U10. After this, we have separate competitions for girls and boys.
PBA runs two Saturday domestic competitions each year:
Summer – Term 4 and Term 1
Winter – Term 2 and Term 3
Our domestic competitions are run out of two locations:
Loftus Recreation Centre
Leisurelife Vic Park/Belmont Oasis
If you'd like to join a domestic competition team, you can contact the PBA affiliated club nearest you, or email Michelle Fletcher for more information.
PBA Affiliated Clubs
Birdiya Moort Basketball Club
Hoopers Basketball Club
Leederville Basketball Club
Manning Magic Basketball Club (Inc.)
Mount Hawthorn Basketball
North Perth Basketball Club
South Perth Basketball Club