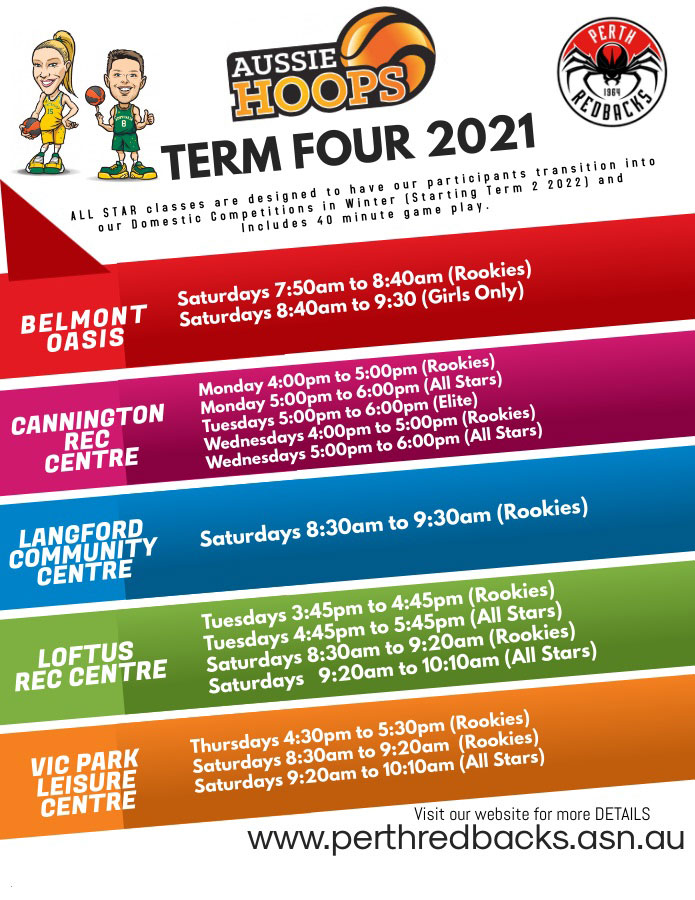 TERM 4 AUSSIE HOOPS
Aussie Hoops is Basketball Australia's popular national program designed specifically for 5-12-year-olds.
Our Term 4 2021 Aussie Hoops Programs are NOW OPEN with all registrations being taken online.
It is important to note that we can not offer trials at any of our classes, nor hold places so please book early to avoid disappointment.
Click here to find a program and register
Aussie Hoops Term 4 Information
The Term 4 program has eight (8) sessions
Sessions will all be 50 minutes in length
New sessions have been added for Term 4 and some of our session times have changed slightly
TERM 4 DATES
Saturday sessions start 24th October and end 11th December
Mid-week sessions begin Monday 18th October and end Thursday 9th December
AUSSIE HOOPS CLASSES DEFINED
ROOKIES - For all players new to basketball and are less confident with skills.
ALL-STARS - For players with more than 12 months experience in our Aussie Hoops programs. Sessions include 40 minutes of gameplay
ELITE - For players who have a wealth of experience and are looking to be challenged with their skill sets