Hello and welcome to what I'm hoping will be a regular (quick and digestible!) monthly update from me. Let's go!
New Perth Redbacks website
This has been on the cards for a couple of years now and it's finally done! A huge thanks to Kelly Exeter and her team at Swish Online for creating this beautiful new communication hub for the club. We also need to acknowledge Michael Farnell at Sports Imagery Australia whose amazing images are responsible for the site looking as great as it does.
SBL Season 2020 is Ready Set … GO
It's been a huge offseason with CJ Jackson joining us as our MSBL coach, our club captain and life member Joel Wagner signing up for a new season, Maddie Allen joining her Perth Lynx teammate Lauren Mansfield to lead our WSBL team and a host of new faces joining the Redbacks family including some of Perth's most talented juniors.
We'd love you to join us at our SBL season launch this Sunday – click here for details.
You can view and print our SBL season fixtures here.
In preparation for the likelihood of all SBL teams joining NBL1 in 2021 (as the Western Conference) 2020 will feature a new SBL game night entertainment experience. So please come down to our season opener at Belmont on Friday 20th March against the Perry Lakes Hawks to check it out for yourself. The women are playing at 6.30pm and the men at 8.30pm.
Partnering with the Perth Redbacks
Major Sponsor – Texture WA
We are delighted that Rose and Claude Lenzo from Texture WA have returned as club major sponsors for 2020. Their ongoing support makes a huge difference to our club and programs and we thank them very much.
Major Sponsor – The Victoria Park Hotel
We are excited to have the Vic Park Hotel join us as a new major sponsor for 2020. Not only is the newly refurbished venue an amazing place to have a bite to eat, but they are offering a Redbacks Family Benefit of a 10% discount on all food and drinks. All you need to do is tell the waiter when paying for your bill. We will no doubt be seeing more of the Redbacks Family at the Vic Park Hotel this year!
WABL Black Team Sponsorship
Every time a team got to play in the Perth Redbacks black clash strip last season, the most common thing we heard was 'gee I wish we could play in this uniform every week'. Well the great news is, now we can!
The PBA Sponsorship committee have released a 'WABL Black Sponsorship' in 2020. Teams that have a WABL Black Team Sponsor will get to play in black uniforms (personalised with their names on the back!) all season and will also be able to keep their black singlet at the end of the season.
8 of our 23 WABL teams have already secured a WABL Black sponsor. If you're interested in sponsoring a team, we need to have that sponsorship locked away before March 21 so we can order the personalised uniforms in time for the start of the season. Find out more here.
Partner with us
As you can see here, we've such a great response from the Redbacks community with regard to supporting our club in 2020. We look forward to announcing, promoting and supporting all of our amazing corporate partners this year.
If you have the ability to financially support the club through one of the NEW partnership packages and join us as we GROW our club in 2020, we encourage you to contact Simon Woods at sponsorship@perthredbacks.asn.au.
New in 2020 – PBA Club Memberships
Something else that's been on the cards for a few years has been the creation of PBA club memberships. These formalise our relationship with people who identify as members of the PBA and want to be actively involved in our club's future.
Find out more about these memberships here.
WABL Team Announcements and Grading
Congratulation to all the players who have been selected in a Perth Redbacks WABL team in 2020. Our U12 and U14 teams have now completed their grading tournaments and looking forward to eight weeks of pre-season training before the season starts on Sunday 26 April.
Good luck to our U16 and U18 teams who have grading over the next two weekends. Grading is always a nervous and challenging time, with its complex structure and teams that have only had a handful of training sessions coming together. It is all part of the WABL experience, and I encourage you all to enjoy the crazy start of the journey that is WABL.
Zero Tolerance and Referees
As the WABL competitions start, I do want to remind everyone that as a board and club we have a Zero Tolerance Policy regarding behaviour that affects the experience of others. In particular, abuse of referees. As a club, we accept that referees are not perfect and will make mistakes, and it is not the role of coaches, managers, players or spectators to yell at or berate at a referee. In 2020 season, there will be club consequences for any coach, player or spectator that is removed from the game or venue for any abusive or disrespectful behaviour.
Important upcoming dates
Sunday 8 March – SBL season launch and Perth Redbacks Sundowner
Friday 20 March – SBL season opener vs Perry Lake Hawks
Saturday 28 March – WABL season launch
Sunday 26 April – WABL season starts
See you on court in 2020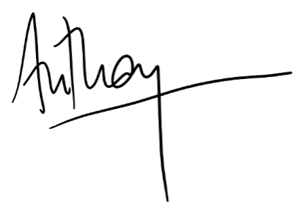 Anthony Nixon