The Weekly WABL Wrap is proudly sponsored by Woods Insurance Brokers. 
Here's the Round 18 wrap-up of how all our teams went including comments from coaches:
U12 Girls Div 2 – Emma Ormond (sponsored by Baston & Co)
Lost to East Perth 34-39
U12 Girls Div 3 – Marcia Dowling (sponsored by Access Hire WA)
Won against Joondalup Wolves 40-36
Coach comments:
What a perfect pre-finals game this was for our girls. Wolves came out firing in the first half, and we found ourselves down by 10 close to halftime. I was so proud of how our girls made the adjustment after halftime to shut down the Wolves' transition game and make sure there were no uncontested shots close to the basket. We also upped our own scoring efficiency off the back of great ball movement and shot selection. The result was a hard-fought 4-point win against an opponent we'd previously lost to twice this season.

Gracie Dillon was fierce on defence with 4 steals, 3 rebounds a block and a deflection while also forcing a number of jump balls. Offensively, her 11 points came from 50% shooting from the field. Fantastic all-round effort Gracie!

Neye Hayles-Stenhouse was another to fill up the stat sheet with a great all-round effort – 12 points at 60% from the field, 6 rebounds, 3 assists, 2 deflections and 4 steals!

Anabella Lewis got us baskets at vital times with great finishing. Her 9 points were accompanied by 3 rebounds, 2 assists, a deflection and 3 steals to join Gracie and Neve in having a great two-way game.

Allegra Care used her speed and ball handling to advance the ball quickly, and her quick hands to gather 3 steals. She also forced a number of jump balls.

Gabbie Tetteh was her usual strong self on the boards, leading our team with 11 while also leading us in steals with 6.

Pepi Graham was calm and composed pulling in 4 rebounds and registering a block at a key time in the game

Mia Exeter made the most of foul-trouble-induced limited minutes with 4 points, 5 rebounds, an assist, a deflection, a steal and a block

Cyra Olowoyo also shook off foul trouble to contribute strongly with 4 points, 2 rebounds, an assist, 3 deflections and 5 steals
U12 Girls Div 4 – Paul Philpott (sponsored by Sushi Wawa)
Lost to Joondalup Wolves 56-28
Coach comments:
This final game for our girls was hard fought and the final score was not really reflective of the grunt they produced today. Charlize, I and the parents loved watching each player bringing something special to the court.

As this was our last game of the season, I would like to take the pleasure in complimenting each player, not only for today's game but on their development throughout the WABL 2022 season. 

Zara Flynn continues to be a defensive star with her hands of glue, always the first to hit the floor chasing a contested ball for possession. 

Grace Danzo has really stepped up, particularly around her ball handling and attack on the ring. 

Stevie Brehaut, clearly our fastest player, was everywhere on court making the Wolves' job so much harder. 

Manisha Jeyamohan, our quiet achiever was forever open with hand up, loud voice and ready to receive. 

Lauren Jones was a powerhouse today in storming through opposition players and owning our keyway. 

Hope Campbell continues to be a great allrounder, helping with transitions and teammate support under pressure. 

Olivia Birsa, our tower of power was dominant at both ends today. 

Freya Whitehouse brought something special to the court today with her strong progression up the court and was one of the Wolves' biggest threats. 

Ella Fair continues to be an offensive champion putting many scores on the board and always a great support to her team mates. 

Finally, thank you girls and parents for an AWESOME season full of development surprises and as always – full of fun!
12 Boys Champs – Denzel Jackson
Won against East Perth Eagles 68-43
Coach comments:
We did a great job sharing the ball around in this game, and not relying on any one player to be the main scorer. Everyone contributed at that end while also locking down on defense which gave us the lead we needed in the second half.

Luca Genovese showed a lot of improvement in his offense this game and his energy led the team in a positive manner. His ability to score and handle the ball gave us a competitive edge in this game.
U12 Boys Div 2 – Alex Maude (sponsored by Inspiration Paints)
Lost to Warwick 51-62
Coach comments:
In this game I was pleased with our offensive transition, using the extra pass when needed to get a better look at a score, our help defence and our ability to draw the double team and blow by the opposition's trap
William Hemingway and Ethan Cooper provided some crucial scores in the last 2 minutes to get us within 2 points.
Clayton Sumich did some big blocks and put his body on the line defensively
Nicholas Knight's smart decision-making on the drive helped the team get scores on the low block, or he took it to the basket himself
U12 Boys Div 3 – Ben Hamilton (sponsored by Euroz Hartleys)
Lost to East Perth 43-55
Coach comments:
Our last game of the season needed something special from the team and they delivered. Despite not getting the win, we played a great brand of basketball; hustling on defence, ball movement on offence and some great transition.

The Eagles drew away at times and probably thought they were going to run away with it, but our boys kept fighting to win the last three quarters.

Will Ryan was at his best, scoring with high efficiency on his way to a top score. He played much of the second half on 4 fouls but still managed to apply his suffocating defence to pick up a handful of deflections and steals.

Oliver Colangelo lit up with 2 three-pointers, some attacking drives and a couple of nice assists to show his offensive versatility against a very tall team.

Franek Cytowski was ruthless on defence, shutting down the lanes and single-handedly stopping many fast breaks. His composure advancing the ball and accelerating to the ring is a delight to watch.

Vincent Ryder had a solid game after a couple of weeks of injury picking up 9 points and 7 rebounds with his 'never-back-down' style.
U12 Boys Div 4 – Matt Strika (sponsored by Global Cabling)
Won against Cockburn Cougars 53-27
Coach comments:
For the last game of the regular season, the team goal was to maintain momentum going into the finals. I was very impressed with the effort and intensity brought by every player. The positive team attitude was evident with everyone supporting each other to come away with an impressive win.

Jacob Tan rounded out the regular season with one of his best games racking up 12 points, 8 rebounds, 3 assists and 6 steals. 

Ben Handke and Tex Tierney dominated the boards with 9 and 13 rebounds respectively. 

Joaquin Cortes, Noah Mucjanko, Oliver Tuohy and Elijah Mancini maintained the defensive intensity amassing an incredible 17 steals between them.
U14 Girls Champs – Josh Wallace (sponsored by Welsh Real Estate)
Won against East Perth Eagles 55-51
Coach comments:
I loved the girls' fight, resilience and the way they elevate and stay together as a team when they are challenged to ensure the result is in their favour. They really do set the benchmark for "Ngalak"

Taylor Marsland showed great IQ and ability to create scoring opportunities for her teammates.

Ella Welsh has a willingness to listen and then implement at the right times on court.

Emily Horniman brings energy and makes every minute count on court, in whatever role is needed.

Ayla Harris worked so hard to be back on court from her injury – she always works so hard defensively

Leeshar Tuialii showed great work effort and ability to change the game when the team needs it.

Lailah Tasker brings defensive toughness; for someone her size, she is never one to back down.

Millie Stancil was so supportive of the girls on the bench whilst injured for the last game.

Lemafa Tuialii works so hard on both ends of the court, and always sets the benchmark with her toughness and resilience.

Maddi Makavilitogia has a huge heart, she is never one to let down her teammates and she inspires the group in everything she does
U14 Girls Div 2 – Zac Belton (sponsored by Redink Homes)
Won against Lakeside Lightning 55-25
Coach comments:
Our movement allowed us to find lanes and attack the basket and find our shooters – we really demonstrated the type of basketball you love to watch.

Mel Cotte was extremely aggressive in attacking the basket.

Anna Zittrisch did a fantastic job getting into good positioning for her shots.

Mila Reyes was all over the ball on the defensive end.

Izzy Budby refused to give up on the rebounds.
U14 Girls Div 4 Red – Lucy Dowling (sponsored by Aussie Fencing)
Lost to Willetton 55-39
Coach comments:
Unfortunately, we let Willetton get an early lead on us which we had to fight to get back the whole game. 

Despite giving up that early start, the girls showed fantastic energy in the second half and great determination not to give up. Bring on finals!
U14 Girls Div 4 Black – Ofir Ben Dror
Lost to Warwick Senators 43-27
Coach comments:
The first half was amazing. Everyone played great, and we were making good decisions under pressure.

Cara Hayes is back to her best offensively. She takes control when needed, and assists with plays, helping teammates get into the game.
U14 Boys Champs – Ron Flores (sponsored by DLA Piper)
Lost to East Perth Eagles 46-65
Coach comments:
After a slow start, we managed to find the fight to get back into the game.

The players made the adjustments asked of them and consistently challenged East Perth after that strong start.

This was a great team effort today and all players that hit the court contributed in a positive manner.
U14 Boys Div 2 – Kevin Dunstan (sponsored by United Steel)
Won against Cockburn 75-51
Coach comments:
This win was a great way to finish the season

After a sluggish start, the boys regrouped at halftime and played with the energy, intensity and pressure we know we can play with

Congratulations to the boys for outscoring the opposition 43 to 15 in the second half

And big congrats to Tommy Jakimowiez for achieving his 50th WABL game for Perth Redbacks in this game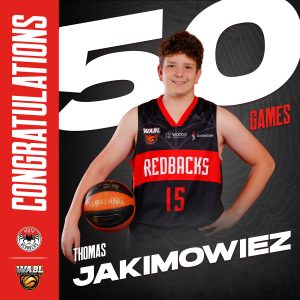 U14 Boys Div 4 – Andrew Logan (sponsored by Drafting Now)
Lost to Slammers 53-33
Coach comments:
I loved our ability to compete in this game! Last time we played this team we were completely blown away. At various points throughout this game we were within 2 points but just couldn't quite close the gap. With one eye on the finals, it was great to get through with no lasting injuries. Bring on next weekend!!

Parker Dunstan competed well! Getting up and down the floor at pace, he had an impact on both ends. He showed growth with his ability to defend his own player and then be the help when required. Parker had a block and 6 rebounds. Well done Parker.

Aiden Little made an impact by getting to the line frequently and collecting 4 rebounds in a game where they were hard to come by. Aiden has shown he is capable of filling multiple positions on the court. Well done on persisting and making the most of your opportunities Aiden.
U14 Boys Div 5 – Isaiah Walley-Stack (sponsored by S&M Group Bobcat and Truck Hire)
Lost to Willetton 44-48
Coach comments:
We came out in this game ready to play from the get-go, executing defensive and offensive plays well. It was close throughout the whole game, and the boys finished just shy of knocking off the top team. Every player was able to leave the court holding their heads high.

Oliver Gruber contributed well on defence with lots of rebounds/interceptions and steals. 

Cooper Roskell hit a clutch 3-pointer and tough layup in the final moments of the game.

Jake Chew also hit a 3-pointer in the last few minutes of the game.

Jake Souren finished with 24 points and fought hard throughout to break the double and sometimes triple-team defence.
U16 Girls Champs – Bryn Arnold
Lost to East Perth 60-79
Coach comments:
The continued development of every single player was the most pleasing aspect of this season. Once again every player hit the score sheet and demonstrated their value to the team (seven players scored in every game this season). The team always competes at a high level, and I look forward to watching these young ladies take their basketball to the next level in the coming seasons.

Our three bigs (Ebony Cox, Theory Snooks-Holding and Charlotte Broadbent) combined for 30 points on the offensive end and ran the floor hard all day.

Stella Gregory and Grace Dimer were fantastic in transition.

Jenna Jackson and Miki Deshon were excellent with their decision-making and ball distribution.

Matilda Thomson and Kate Anderson brought great energy on the defensive end and glass.
U16 Girls Div 2 – Holly Moore (sponsored by Mt Lawley Orthodontics)
Lost to Willetton 30-82
U16 Girls Div 4 – Geoff Alger (sponsored by MD Building Maintenance)
Lost to East Perth 52-84
Coach comments:
Thank you to Cheyne and Matt who took on the coaching duties this week and did a great job.

We played really well in the first half. Using our speed to combat the height of the Eagles, our offensive transition and ball movement made it hard for their defense and allowed us to be in front at halftime. The girls should be proud of the effort they put in and know that come finals next week they can match it with any team with a consistent effort over four quarters.

Talia Bentley played really well offensively and defensively, creating multiple opportunities for scoring.

We welcomed back Matilda Wyatt this week and she worked tirelessly all game giving up a lot of height but never giving up the fight against much taller opponents with Grace Almond alongside.

Keira Tran and Jess Kerp worked tirelessly on defensive pressure creating multiple turnovers in the first half.
U16 Boys Div 2 Red – Luke Simonette (sponsored by TECC)
Won against East Perth 59-74
Coach comments:
This game was the culmination of a very tough year of learning.

Holding a team we struggled to keep under 100 early in the year to under 60 was very refreshing and an insight into the year of improvement.

David Moore played with flair and mindfulness

Lazar Jovanovic dominated inside against a much bigger interior defence

Romain Suraweera took the opposition's 7-footer out of the game when matched up on him
U16 Boys Div 2 Black – Luke Notley (sponsored by MSP Electrical)
Lost to Willetton 87-65
Coach comments:
The last game of the season is always a tough one when you know you can't make finals but also against a strong Willetton team. But our whole team put in a really great effort in this and kept the game tight all the way to the last quarter – down 36-33 at half-time and down 56-50 at three-quarter time. In the end, we just didn't have the legs to keep up with Willetton in the last quarter but it was super pleasing to see we had improved in this game from previous weeks and it was a great effort to finish the season on.

Jeremiah Davies played a great role in this game, controlling the tempo and getting the team into our half-court offensive actions. 

James Bowen had a great game picking up rebounds, knocking down some shots and attacking the basket to get to the foul line. 

Ben Galvin had some great blocks, defensive plays and ran the floor well.

Jack Saliacus was super aggressive in the keyway attacking the rim every opportunity he had and had some great defensive plays as well.
Won against Lakeside Lightning 65-89
Coach comments:
It was great to finish the regular season with a win over a fellow finals opponent.

Most pleasing was every team member scored, and we also had five players in double figures which is a great effort.

Hard last quarter running remains our team's calling card and we managed to close out the game with a 31-17 final quarter as a result.

Oliver Graham had a terrific all-round game – multiple rebounds to go with 19 points and defensively forced the opposition into a "one & done" offense. Oliver is such a great team player.

Ben Elder continually helped off his player to pressure the Lakeside leading scorers, and this additional pressure resulted in transition scores at the other end. Really impressed with how Ben's defensive efforts are strengthening as the season progresses.

Hamish Gibson continues to be a vocal on-court leader for our group. He is pivotal to the control our team is demonstrating at the offensive end and our organisation at the defensive end of the court.
U16 Boys Div 5 – Tom Swindale
Won against Rockingham 74-68
Coach comments:
I'm most pleased with our ability to remain engaged and play through the other team's contact on defence

I'd like to highlight Noah Hugo's efforts. Noah constantly made the right decisions on the court and really showed his development in this game. 

I'd also like to highlight Josh Welsh. Josh endured physical contact the entirety of the game and remained composed and continued making the right decisions and scoring the basketball
U18 Girls Champs – Mya Dimanlig (sponsored by Titan Finance)
Lost to Cockburn Cougars 103-39
Coach comments:
I'm really proud of the girls and their ability to stay focused and positive when the game started to become rough and a little out of hand. They were able to piece together what they have learned throughout the season to show their improvement.

Caitlin Lea came out with loads of energy and aggression and worked hard every minute she was on the court.

Charlotte Horniman did well on defending their bigs and being physical.

Emma Jones worked hard on defence to get some steals and had some good finishes on the offensive end.

Grace Dalton worked hard and was aggressive on both ends of the floor.

Joia Kowaleski showed improvements in her off-ball movements and her intensity in the game.

Mackenzie Thomas worked hard every minute on the court, with her defensive pressure and in running the lanes.

Megan Taylor worked hard and showed good efforts in our defensive possessions.

Polly King had some good takes and finishes around the basket and was an active presence on defence.

Teagan Mc Arthur showed some good efforts offensively and in getting the ball up the court under pressure.
U18 Girls Div 2 – John Care
Lost to Warwick Senators 79-48
Coach comments:
Our last game for the season and it was our mission to not make it easy for Warwick. With a solid first quarter from the girls (14-12) we were confident and physical and not going down without a fight.

Overall we played a solid half making it very hard for Warwick but we ran out of steam and could not this very strong team back.

All around, the team was great, everyone bringing a competitive game to the table and having a lot of fun.

We demonstrated great defensive pressure, forcing Warwick to turn the ball over many times in the backcourt and offensively nailing some open shots.

A fantastic group of girls and proud of their efforts and growth this season. Well done.
U18 Boys Champs – Brandon Riley (sponsored by Willis Temby)
Lost to Cockburn 68-69
Coach comments:
This was a hard-fought battle all game, but sadly we let Cockburn back into the game in the last half.  We finished the season in fourth place which was a great result and we look forward to taking on Cockburn again in the first round of finals. 

Zviko Tinayenda and Harper Mitchell-Oehlers brought great energy 

Congrats to Malik Powell who played his 100th game for Redbacks and led the team in scoring.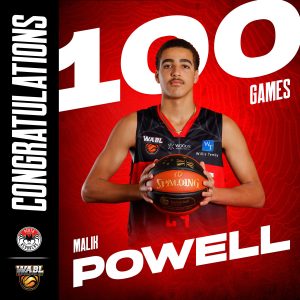 U18 Boys Div 2 – Sam Fox (sponsored by MacDonalds Karratha)
Won against Lakeside 75-56Coach comments:
Ryan Duke-Yonge stepped up from assistant to Head Coach this week. He has been a huge asset to the team all season and it was great that he got the win for his first HC run. Congrats and thanks Ryan!

Ryan says: 

The team's commitment to defensive intensity was perfect. In the first six minutes, we were out to a 10-point lead off the back of many forced turnovers.

I'd like to shout out Mackenzie Tanner for his ferocious rebounding and paint-scoring. 

Abdul Mire also put a massive effort into his rebounds 

Jake Vilardi's consistency on defensive intensity set the tone for the game as per usual.
U18 Boys Div 3 – Simon Daff (sponsored by Grange Risk Solutions)
Lost to Cockburn 45-55
Coach comments:
Heading into a guaranteed elimination final this week, last Sunday's game was a good opportunity to rest some players. We've been lucky with injuries this year but unfortunately had some in the last few weeks that have needed to be managed. This gave us the opportunity to run our bench a bit more.

To the credit of all players, our defence, as it has been for the last 5 weeks, was solid. We held Cockburn to 55 points. Unfortunately, we couldn't hit a basket to save our lives and the final score reflected this.

Drew Corry tried his heart out to try provide the offensive punch and energy we needed. His effort and intensity is never in question.

Jaxon Sym did another great defensive job on and off the ball. His ability to 'get in there' and compete for rebounds for his size should be acknowledged.
U18 Boys Div 4 – Mitch Nixon (sponsored by Maude Family Lawyers)
Win against East Perth Eagles 99-77
Coach comments:
The energy of our team in most parts of the game was electric. When we were loud and energetic, the shots dropped, we got some awesome steals, moved the ball the best we have before and we had fun doing it. We finished the season on top of the ladder with an awesome run of 13-3.

Josh Richards played his best game yet top scoring with 17 points. 

Max Millard was an annoyance to the other team getting quite a few steals and scoring a lovely 16 points. 

Harry Wheatland was a beast inside and kept his head while the other team tried to get into his, and showed them who's boss on the scoreboard. 

Although those three scored highly, they were all assisted by everyone else. 

Harry Cuerden set up quite a few scores from driving and dishing. 

Lachlan Steele and Ali Hartmann (in his 50th game for Redbacks) were great defensive presences and had some impressive shots. 

Kalisto Ubu has some important minutes early where he dominated the boards. 

Cameron Ford and Taj Hollands contributed on both the defensive and offensive ends proving very useful. 

Ethan Logan and Harry Maude weren't able to take the court but contributed great energy from the bench. 

It was also great to have Dad assisting me in this game, bringing many years of experience to keep the energy in the team while also managing to behave himself. Good job Dad!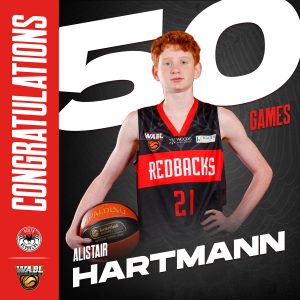 U20 Boys Champs – Adrian Warner
Won against Rockingham 96-93
Coach comments:
The whole team put in a really great effort in this game and we were dominant for parts of it. Our second quarter let us down a little and we allowed Rockingham to score way too many 3's but we kept with them all game long. It was great to see the whole team rally to finish the season with a win.

Everyone got on the scoreboard which was great to see. 

Kameniev Igbinovia was hot on the scoring while also having the tough assignment for some of the game on their top scorer. 

Ethan Port-Louis had a great shooting game chiming in with a cool 22 points

Leon Chitiyo showed some real grit on the boards, often outrebounding the opposition. 

Cooper Mason and Harper Gadsby both knocked down some crucial buckets and Cooper came up with the game-winning blocks to ensure the game didn't go into overtime.