The Weekly WABL Wrap is proudly sponsored by Woods Insurance Brokers. 
Here's the Round 8 wrap up of how all our teams went including comments from coaches:
U12 Girls Div 2 – Emma Ormond (sponsored by Baston & Co)
Won against Perry Lakes Hawks 50-39
U12 Girls Div 3 – Marcia Dowling (sponsored by Access Hire WA)
Lost to Perry Lakes 20-32
Coach comments:
Hustle under the basket and help defence were our focus goals this week. The girls worked super hard, together, to implement our plan.

Mia Exeter's defensive work on allocated players was excellent in the first half 

Gabbie Tetteh ran hard for the whole game
U12 Girls Div 4 – Paul Philpott (sponsored by Sushi Wawa)
Lost to Cockburn Cougars 20-21
Coach comments:
Each and every player gave 100%, displaying individual skills that allowed everyone to play as one. Charlize and I were so impressed.

Collectively everyone individually added to the game today along with adding to the score board. Zara Flynn with her hands of glue was outstanding in her defence and her "ball ball ball" could be heard all over the court. Offensively Zara picked up her first big 4 points keeping us forever in the game. 

Ava Kemp, Stevie Brehaut and Grace Danzo picked up loose players, causing many mistakes from the Cougars and just as many turnovers. 

Olivia Birsa, Ella Fair, Freya Whitehouse and Macy Samulski worked our transitions well allowing us some power in the front court. 

Wow, what a game with everyone on the bench and side-lines activated and cheering.
12 Boys Champs – Ash Brian
Won against Lakeside 92-44
Coach comments:
Our defensive pressure was elite from start to finish. Offensively we spread the scoring load once again showing the boys are looking for their teammates and making the extra pass.

We also made excellent quick decisions in all aspects of the game.

This was a stand out game for Ethan Kingsbury who contributed with a WABL career high 15 points. He read the court well, taking all the scoring opportunities that were presented to him in the flow of the game and executed.

Seb Doyle was ruthless in his attack of the basket dropping a team high 16 points.

Luka Delic played his second game back from injury and positioned himself beautifully to receive the pass in the low block from the guards, while he also pulled down some solid offensive boards that resulted in put back scores.

Tommy Lackovic found the perfect balance between his own offence and feeding his team mates with two absolute gem assists that wowed the crowd.
U12 Boys Div 2 – Alex Maude (sponsored by Inspiration Paints)
Lost to Warwick Senators 47-58
Coach comments:
In this game I was pleased with our full-court trapping and pressure, rebounding and offensive ball movement
Kade Peake did a great job of breaking the defence when driving to the basket, giving himself and others opportunities to score. Defensively he was picking the opposition's pockets and starting transition
William Hemmingway gave it his all in the rebounding, throwing around his body to do whatever it takes to get the rebound. Will also grabbed some great offensive boards and then converted them into second-chance points
U12 Boys Div 3 – Ben Hamilton (sponsored by Euroz Hartleys)
Won against Perry Lakes 59-47
Coach comments:
This week the team started the game with great effort and defensive commitment and maintained it throughout four quarters. The team executed the game plan perfectly, being quick in transition and protecting the paint.

Zach Snell had an instant impact on the game showing his versatility with expert passing, solid help defensive and rebounding. His ability to lift the tempo gave us a real boost and his 10 points in the first half was exciting to watch. Welcome back Zach!

William Ryan was again outstanding on defence and our leading rebounder. His 15 points at 78% was a great follow-up to his strong performance last week.

Luka Petrovic and Jackson Piccoli put on a passing display that setup some easy points and contributed to our strong team offence.
U12 Boys Div 4 – Matt Strika (sponsored by Global Cabling)
Lost to Rockingham Flames U12 Boys Black 42-43
Coach comments:
Another great display of effort, intensity and teamwork from the boys this week. Offensive spacing and rotation was a particular highlight which has been a focus at training. I am impressed with the never give up attitude even in the face of a heart breaking 1 point loss.

Best on court this week was Elijah Mancini who fought hard for the ball all game and was rewarded for his efforts with 7 steals. 

Noah Mucjanko gave his best at both ends of the court racking up 6 points and 6 rebounds.
U14 Girls Champs – Josh Wallace (sponsored by Welsh Real Estate)
Won against Perry Lakes Hawks Blue 64-50
Coach comments:
The girls did a really good job as a team of keeping a high pace on the game. Their ability to move the ball quickly through passing, run the lanes, and cutting was the best it has been all season. This led to more space, good decision making, and quality scoring opportunities.

Leeshar Tuialii was phenomenal on both ends of the floor this week. Her ability to outlet the ball to runners, push the tempo with her ball handling, and create shots for herself and others helped set the tone for the game.

Taylor Marsland did a really good job of applying pressure to ball carriers and causing turnovers defensively. Offensively, she did a great job of finding her teammates in transition for scoring opportunities.

Lailah Tasker was at her brutal best in this game. She was smothering defensively applying lots of pressure on ball carriers, getting back tips, diving on loose balls, and chasing down every rebound in sight.
U14 Girls Div 2 – Zac Belton (sponsored by Redink Homes)
Lost to Eastern Suns 42-54
Coach comments:
We had a focus on defence entering this game – the girls did a fantastic job really applying this as our identity this game.

Izzy Budby did a really good job attacking and cutting to the basket.

Scarlett Hill did a fantastic job getting to her receiver spots and getting quality looks.

Ella Baxter did a fantastic job applying pressure to the ball and really stepping up.
U14 Girls Div 4 Red – Lucy Dowling (sponsored by Aussie Fencing)
Lost to Slammers Blue 40-56
Coach comments:
The girls showed up today with big energy and played so much better than last time we came up against this opposition. Our pressure defence was really good and we did well to wait for the right opportunities

Olivia Weddikkara played amazing post defence on a larger opposition and I was really proud of her efforts today.

Charlie Foster once again played a great defensive game

Alessia Wladyka had a great shooting game
U14 Girls Div 4 Black – Ofir Ben Dror
Lost to Cockburn Cougars 40-28
Coach comments:
Once again, we started slowly but our second half was strong and everything clicked together.

Nadia Slee's defense is ruthless from the minute she steps on the floor, all the way to the end. She created turnovers and had a few steals. Great job Nadia!
U14 Boys Champs – Aleks Lackovic (sponsored by DLA Piper)
Won against Lakeside 85-57
Coach comments:
Our team defence was outstanding in this game – all players were committed to defending with their feet and not reaching. This created huge pressure for the opposition as we contained them and forced them into contested/pressure FGA's.

Our rebound beasts ensured we controlled the possession numbers: Ano Sharu had 19 (8 OREB), Jaden Exeter had 11 (3 OREB), Ewan Maclean had 9 (4 OREB) and Flynn Hamilton had 6 (3 OREB).

Our hustle leaders were relentless: Zak Magdy and Ewan Maclean had 4 deflections, Jaxon Kowal 3,  Jackson Doyle 2 and Ano Sharu 2.

Our steal leaders delivered amazing pressure: Jaxon Kowal with 4,  Zak Magdy and Ewan Maclean with 3, and Tyler Murphy and Jaden Exeter with 2.

Very proud of the all round team effort in this game.
U14 Boys Div 2 – Kevin Dunstan (sponsored by United Steel)
Lost to Perry Lakes Blue 65-57
Coach comments:
This week's game was a great team effort with all players playing to the best of their abilities

Both teams had mini runs throughout the game, and if we consolidated more of our free throws the overall result might have been different.

Our team goal for this game was to limit our turnovers which we accomplished with the lowest total for a number of weeks
U14 Boys Div 4 – Andrew Logan (sponsored by Drafting Now)
Won against Joondalup Wolves 57-34
Coach comments:
This was our best game of the season to date! We moved the ball exceptionally well creating easy baskets. A 30-point first quarter set up the win. Everyone contributed to this win. We out-rebounded a bigger side and kept our turnovers to an acceptable amount. Well done to all the boys! Really happy for them to start to see their potential when they play as a team.

Xavier Allison was again super efficient with another 17 points. He knocked down 2/2 from beyond the arc and was in beast mode when attacking the ring.

James Galvin was looking to reduce his turnovers and for a player whose usage is high he only had one! A super focussed effort from him. He also had 13 points but we've come to expect that most weeks!

Travis Hunt finally got his offence going and had two "and 1's" finishing with 9 points. He made excellent decisions on when to defer and when to attack.

Louis Daniel was essential to the win. He doesn't always get offensive opportunities but he NEVER drops his head and to play him in a slightly different role and for him to execute was pleasing from a coaching perspective. Well done Louis.
U14 Boys Div 5 – Isaiah Walley-Stack (sponsored by S&M Group Bobcat and Truck Hire)
Lost to Hills Raiders 45-62
Coach comments:
We had pre-game goals of keeping the foul count low, minimising turnovers and taking high-percentage shots. I'm pleased with the way we executed this and the teamwork we displayed.
Luke Websdale led the way for us on the scoresheet with 15 points including 2 three-pointers
Jake Chew (12 points) and Liam Colangelo (8 points) also contributed strongly
U16 Girls Champs – Bryn Arnold
Won against Lakeside 85-53
Coach comments:
It was a great all round team performance with everyone on the team contributing on both ends of the floor. The most pleasing aspect was the improved decision making, leading to open shots and easy baskets.

Matilda Thomson's defensive effort early in the game was a momentum changer – really outstanding work.

Jenna Jackson and Miki Deshon lead the team with great decision-making and intensity on the defensive end.

Blaise Stancil was excellent on both ends of the floor and led the team in rebounding.

Stella Gregory was her normal aggressive self on the offensive end but really worked hard on both ends especially in transition defence.

It was really nice to deliver a win for Kate Anderson and Charlotte Broadbent who were both playing their 50th WABL games for Perth Redbacks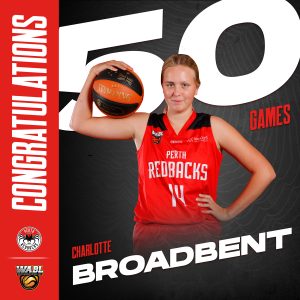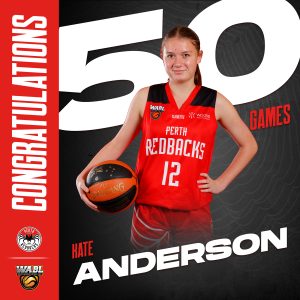 U16 Girls Div 2 – Holly Moore (sponsored by Mt Lawley Orthodontics)
Lost against Mandurah Black 66-59
Coach comments:
The girls controlled the ball well and worked amazingly as a team in this game.

I was really pleased with Ava Lindegger's tenacity in D, Harriet Woods playing a tough and controlled game, and the way Abbey Macham lifted her ball control confidence.
U16 Girls Div 4 – Geoff Alger (sponsored by MD Building Maintenance)
Lost to Hills Raiders Redbacks 45-55
Coach comments:
This week we saw a much more composed team offensively. For the majority of the game the girls stuck to our structures and made good decisions to safely advance the ball.

Our bench was loud and supportive again and it felt much more like the team we set out to be.

Raiders are a good rebounding side so it was great to see Indiana Ballantine playing strong and winning many rebounding contests. Her composure to then control the ball and distribute safely was a big part of the team's overall improvement.

Alex Temby was another who showed much improved composure and confidence to back herself with the ball and make good decisions.

She and Keira Tran provided determined and disciplined defense to regularly disrupt Raider's offense without giving away costly fouls.

Izzy Armstrong showed good composure and strength to be highly effective in the keyway.
U16 Boys Div 2 Red – Luke Simonette (sponsored by TECC)
Won against Cockburn 93-65
Coach comments:
This win was an outstanding all round team effort. The boys played as a unit with no regard for individual accolades and consequently, everybody hit the scoreboard impactfully. After a rocky start, three quarters of infallible defence kept the opposition from making scoring runs

It's really hard to highlight individual efforts when everyone deserves a shoutout but Sasha Zugic had a quiet 28 points

Issac Moore turned the game on it's head and played with huge confidence in the open court
U16 Boys Div 2 Black – Luke Notley (sponsored by MSP Electrical)
Won against East Perth 81-66
Coach comments:
For the first three quarters, we were not at our best. Defensively we were not switched on, gave up too many easy baskets and turned the ball over too many times when we really didn't need to. To the credit of our team, we dug in during the 4th quarter and only allowed them to score 12 points while scoring 21 of our own.

Cleon Ryder was great for us offensively, scoring at will.

We had some great defensive efforts from Jack Saliacus and Jerry Davies down the stretch.
Lost to Perry Lakes 84-92
Coach comments:
Perry Lakes remain the unbeaten team in our division and they put on 4 quarters of solid, team orientated basketball.

Very proud of the way our boys matched them for all but a 5 min stretch in the 2nd quarter which they won by 8 points – the other three quarters were dead even.

I've very proud that we managed to get it back to 2 points with minutes remaining.

Drawing a season high 3 charges against a bigger team was a highlight for the coaches.

Jude Garbenis never gives up – he plays with a pace and energy that cannot help but inspire those around him. While he top scored with 25 points, it is his commitment to his team mates and mission to play 'Redbacks basketball' that is most pleasing.

Ehan Bushby sets the standard on defence and can play on anyone 1 to 5 on the opposition. Every game Ethan will get a block and be in the top 2 for the team in assists – stats that make any coach happy.

Ben Elder continues to improve with every outing. Coming back off an injury – Ben defended aggressively and pressured the ball handlers to benefit others. Ben also connected with a beautiful 3 to punish the double teams being seen by our bigs down the stretch.
U16 Boys Div 5 – Tom Swindale
Lost to Hills Raiders 69-85
Coach comments:
Our opposition did a good job at clogging the keyway, so that made scoring difficult. When the boys were patient with their offense, things did open up for easy scores.

Stirling Barnett worked tirelessly on the boards for the entire game. 

Jack Ryder brought instant offensive impact.

Calloway Ball showed some great composure when advancing the ball.
U18 Girls Champs – Mya Dimanlig (sponsored by Titan Finance)
Won against Mandurah Magic 61-38
Coach comments:
I loved our strong emphasis on defence and coming together as a team – this allowed everyone on our team to score and be a threat on the court.

Mackenzie Thomas did a FANTASTIC job applying air-tight pressure from start to finish.

Polly King really pushed the tempo and played very aggressive.

Charlotte Horniman did a fantastic job cutting to the basket.

Chloe Hind also did a fantastic job applying air-tight ball pressure.
U18 Girls Div 2 – John Care
Lost to Joondalup Wolves 34-38
Coach comments:
Our defensive intensity was fantastic today with great effort in transition and in the post.

There were also some great offensive plays that resulted in great scoring opportunities.

Tatum Cooper's offensive presence created many opportunities and headaches for the opposition.

Anabelle Hathway's defensive presence and hustle in transition was fantastic.

Aaliya Shelhot came back from sickness with a positive game and strong first quarter, scoring many shots.
U18 Boys Champs – Brandon Riley (sponsored by Willis Temby)
Won against Mandurah Magic 132-81
Coach comments:
Our commitment to play team defence was a highlight of this game, as was every player hitting the score board. It was also great to see the players stay focused throughout in a game where it would have been easy to become complacent.

Charlie Morcombe played an awesome captain's game for his 100th game for Perth Redbacks

Finn Warner's rim protection and rebounding at every opportunity was exceptional

Kade McMillan's three-point shooting was on point and the boys kept finding him with the hot hand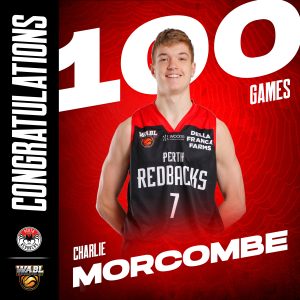 U18 Boys Div 2 – Sam Fox (sponsored by MacDonalds Karratha)
Won against Warwick Senators 66-63
Coach comments:
This was a statement win for us over the previously undefeated Senators. We came out with incredible full-court matchup defence into our packline and Warwick didn't know what hit them. We played together throughout, were physical at both ends and withstood their counterattack.

Our commitment to defensive excellence was incredible. 

Mackenzie Tanner was a solid wall all game. 

Our guards/wings played incredible full court pressure all game, especially great efforts from Jake Vilardi, Akira Rowe-Fox, Miguel Chaitika and Ethan McIntosh.

We had great offensive attack from Danny Ryan and Declan Pyne against the opposing bigs.

And shouts out to Ethan Gonsalves for an awesome return game after sickness, Mandla Magwenzi who played not being 100% and made some huge shots, and Abdul Mire for bringing standout team-first culture.
U18 Boys Div 3 – Simon Daff (sponsored by Grange Risk Solutions)
Lost to Perry Lakes 80-103
Coach comments:
The boys continue to play with energy and heart. I was pleased that we started strong and won the first quarter battle – something we haven't done all year. Our third quarter was one of our best quarters all year. When we played with poise and ran the structures and everyone did their part we looked really good. We actually managed to build a 10-point lead at one stage in the third.

Cooper Deshon and Andrew Chilufya both had outstanding games – probably their best games for the year. Both played great defense, moved the ball, but also attacked at the right times making good decisions and keeping their turnovers down and their shooting percentage up. Andrew was amazing on the boards and Cooper controlled the tempo of the game really well. 

Taj Racey continued his improvement this week with another solid outing. Great discipline on defense and offensively making good decisions and absorbing pressure well. He's playing his role well.
U18 Boys Div 4 – Mitch Nixon (sponsored by Maude Family Lawyers)
Won against Rockingham 72-64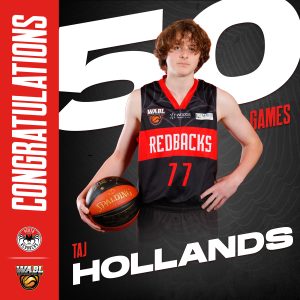 U20 Boys Champs
Lost to East Perth 73-81
Coach comments:
After a poor start in Q1 I was really pleased how the team was able to focus its energy into a more positive mindset, demonstrate more disciplined 1:1 and help defence, and play with more composure in the half-court offense. Whilst it was a bit patchy, the focus and effort for the next 3 quarters were much improved both on the court and from the bench and that showed on the scoreboard. At halftime the opposition coach gave his team a message that he expected, as a minimum, a 30-point margin and we got to within 4 points with 2 minutes to go.

It's hard to pick out individuals but I thought Owen Pang brought great energy all game and attacked the basket consistently.

Oliver Pedley had a huge burst in the second half where he played with great defensive intensity, ran the floor hard and came off gasping for breath.

Riley Burnett showed leadership in getting to the right spot at the right time to break their press

Kaden Morcombe worked hard against some solid bodies and managed a very tidy dunk at the end of a nice transition which got everyone off the bench cheering (and showing the energy we get from transition baskets). 

Sandy Money showed great athleticism to take it to the bucket and score under a fair bit of physical pressure. 

Josh Peterson and Ethan Port-Louis both made the adjustments I asked, to good effect, with Ethan getting hot from outside in the last quarter. 

Dharshnna Krishnan Murithi was solid at both ends with some good offensive spacing and shot selections. 

Leon Chitiyo showed his versatility with some nice work in the paint as well as from outside. 

Cooper Mason's intensity never wavered and he was a strong voice for the team in his 50th WABL game for Perth Redbacks.