The Weekly WABL Wrap is proudly sponsored by Woods Insurance Brokers. 
Here's the Round 16 wrap-up of how all our teams went including comments from coaches:
U12 Girls Champs – Bri Bailey (sponsored by Access Hire WA)
Lost to Cockburn 34-59
Coach comments
We started off quite slowly in this game – being down 2 players again this week didn't help. The girls were fighting through very tough contact the whole game, but no matter the frustrations, kept pushing themselves. Our shots just didn't drop on the good opportunities we had. We reflected after the game and know what we need to do better for the coming weeks.

Allegra Care had great aggression dribbling up the court and attacking the basket hard. A big congratulations on her 50th game also!!!! 

Mia Exeter had some great defence under the basket, again blocking plenty of their shot attempts. 

Molly Nicholas had great pressure defence up the court to channel her players away from where they wanted to go.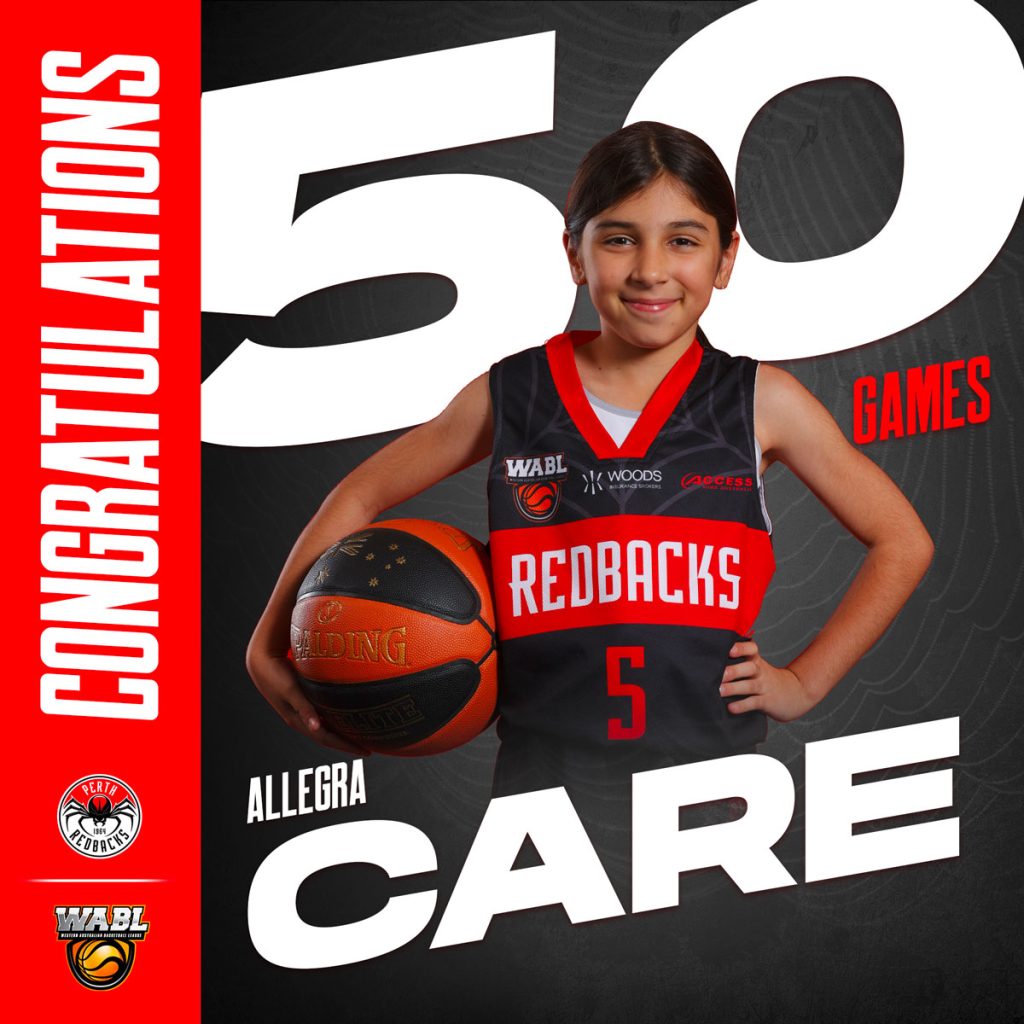 U12 Girls Div 4 Red – Rori Roberts (sponsored by Commercial Plumbing)
Lost to Suns Orange 39-23
Coach comments
Today's game was a tough one. However, the way the girls were able to play through extreme contact was something to see – I'm so proud of them

Eva Blyth was the standout today. The way she was able to rebound the ball when getting pushed around – I'm so proud of her for being strong. 

Olive Bird's defence today was amazing; any ball that came near her, she got
U12 Girls Div 4 Black – Paul Philpott (sponsored by National Geotech Drilling)
Lost to Eastern Suns White 56-16
Coach comments
We have some work to do following our defeat by a well-organised and skilled opponent. Going forward, we need to reflect upon how to progress that inbound ball up the court and secure the backcourt transitions. However, once over the line, we were pretty smooth on occasions getting the ball to our available ring side opens.

Jade Macpherson was outstanding today, both in her defence and her ability to find that open space in the key, along with demonstrating a hunger for the ball and using a bit of her psycho. 

Isabel Nesa continues to develop her short ring side game, placing 8 on the board. Good to see all that "practice" paying off for you Is. 

Josie Smith also came to life today with many defensive blocks with her magic hands. 

Zoe Bartucciotto continues to work hard keeping that side door open allowing her to put up a number of shots. 

Ariana Eghdami keeps on surprising by always trying new things and wrestling for that contested ball.
12 Boys Champs – Brandon Riley (sponsored by Stockbrands)
Lost to Cockburn 56-58
Coach comments
Great game, back and forth. Franek Cytowski made a huge 3 to tie it, but we couldn't get the stop at the end.

Lucas Blackmore had a huge game and made some big plays in crunch time. 

Nathan Jetajobe was solid as usual 

Franek and Jo Cortes gave us great energy.
U12 Boys Div 2 – Andrija Petrovic (sponsored by Skyward Roofing Services)
Lost to South West Slammers Blue 33-59
Coach comments
We played very well against one of the top 4 teams in the league. We tried to keep it a tight game and got it down to only a few points difference mid-way through the game. Unfortunately, they just had s bit more experience in their team and that pushed it out in the fourth to 16 points. Super proud of how this team has developed in the second half of this season, and hopefully, with continued determination, the boys can get a W in the final games.

Ben Handke, Luka Petrovic, and Will Ryan were the top scorers for the game. Props to all the players for their hard work in defence.
Lost to Cockburn Cougars 60-28
Coach comments
Once again, we started really well and played good team defence, but we couldn't sustain that across the four quarters. We were beaten under the basket with the opposition taking offensive rebounds and converting their second or third chances.

Felix Prokscha was our bright light under the rim and managed to reduce the impact of their 'giant' centre that usually scores in the high double-digits (he only scored 8 points for the game)

Victor Muyna kept being as consistent as ever, giving his absolute all whenever he was on the court.
U12 Boys Div 4 – Craig Dropulich (sponsored by Sushi Wawa)
Lost to Perry Lakes Hawks 47-62
Coach comments
Another good game by all the boys this week and a much closer game than the score suggests. We had a slow start but worked hard after that on our defensive transition pressure which has improved out of sight in the last 3 weeks. A 14-point deficit was halved in the third quarter, and only some easy baskets in the last gave them the 15-point win.

Noah Ouwendyk had a stand-out game with 14 points and 2 three-pointers that brought huge cheers from the stands. As well as still bringing fantastic defence all game.

Ashton Peake was everywhere on defence getting huge pressure on the ball and with the ball in hand on offense showing his skills before making good passes to open players.

Pio Sampiano and Xavier Coombe were really good on offense this week, cutting through with the ball 6 or 8 times and hitting their shots or finding a good passing option.

Talin McCullough had 4 solo steals on our trap this week, and most of them finished with a bucket. The boys are really understanding the defensive game now and excelling in making the opposition cough up the ball in our back court.
U14 Girls Champs – Aric Forman (sponsored by Welsh Real Estate)
Lost to Perry Lakes 43-44
Coach comments
This game was a titanic struggle between two heavyweights. We trailed for most of the game but roared into the lead late in the fourth. Perry Lakes scored the last 4 points to steal a 1 point nail-biter with 7 seconds left.

Our team fought hard all game and never gave up, which shows our fantastic spirit. 

Remy Sumich played smothering defence on one of the league's best players, holding her to 6 points. 

Ella Welsh and Paige Ogden were outstanding all game. 

It was nice to see Ada-Mae Burke's offensive confidence returning – she attacked the game and is a real difference-maker.
U14 Girls Div 3 – Vance Karimi (sponsored by Fish Boss)
Won against Eastern Suns Orange 51-43
Coach comments
Our girls played a great game this week. They were all so switched on and focused in both transition and set defence. This week, the goal was to contest everything; every pass received and every shot. They took real smart risks, and we saw some great denies to make a touch on passes, leading to turnovers by the Suns. This is the intensity that will win games for the girls. 

Whilst so solid in defence, they were mentally razor sharp to switch into transition offence and do it fast. With really good spacing, the girls played great basketball with 4 short sharp passes up in transition to finish with barely a dribble.

Zoe Elliott had a cracker of a game, exploding in offence to push the ball quickly and chased back to foil several fast breaks, which would've been easy points.

Cara Hayes set expectations with a monster 3-pointer in the first 10 seconds of the game. She had great footwork and placement to contest shots and made some fantastic passes to assist others on the cut to the basket.

Leisha Charlie was on fire again, finding the gaps to cut hard to the basket, knowing her teammates can hit her for the finish. If she couldn't finish the first time, she hunted the rebounds.

Soni Karimi and Claudia Zell worked so well together on several occasions to put pressure on the ball in transition defence, contain players and stop the first 3 dribbles.

Big congrats to Sasha Kuan – she played her 50th Redbacks WABL game in this game.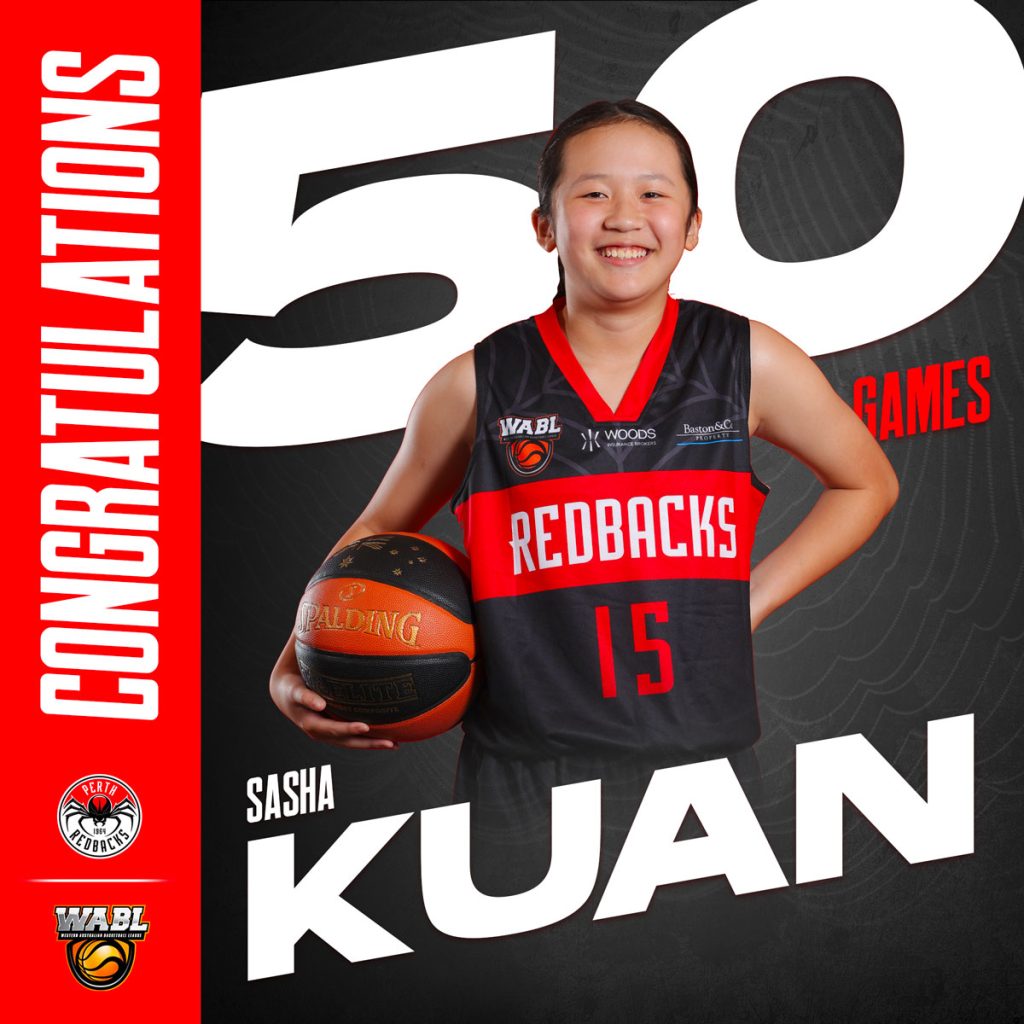 U14 Girls Div 5 Red – Marcia Dowling
Won against Mandurah 60-37
Coach comments
We commanded the game for the entire first half and maintained our ground in the second.

It was, again, very pleasing to see all players putting up great shot attempts, with many clearly helping our result!! 

Our defence was nearly impenetrable in the first half once we actioned things earlier in our front court.

The defensive pressure in transition from Cyra Olowoyo and Nora Ostermeyer was outstanding. Hayley Hill's shot choices in the third kept us in the game.

Well done to Nora, too for whom this game was her 50th in Redbacks colours.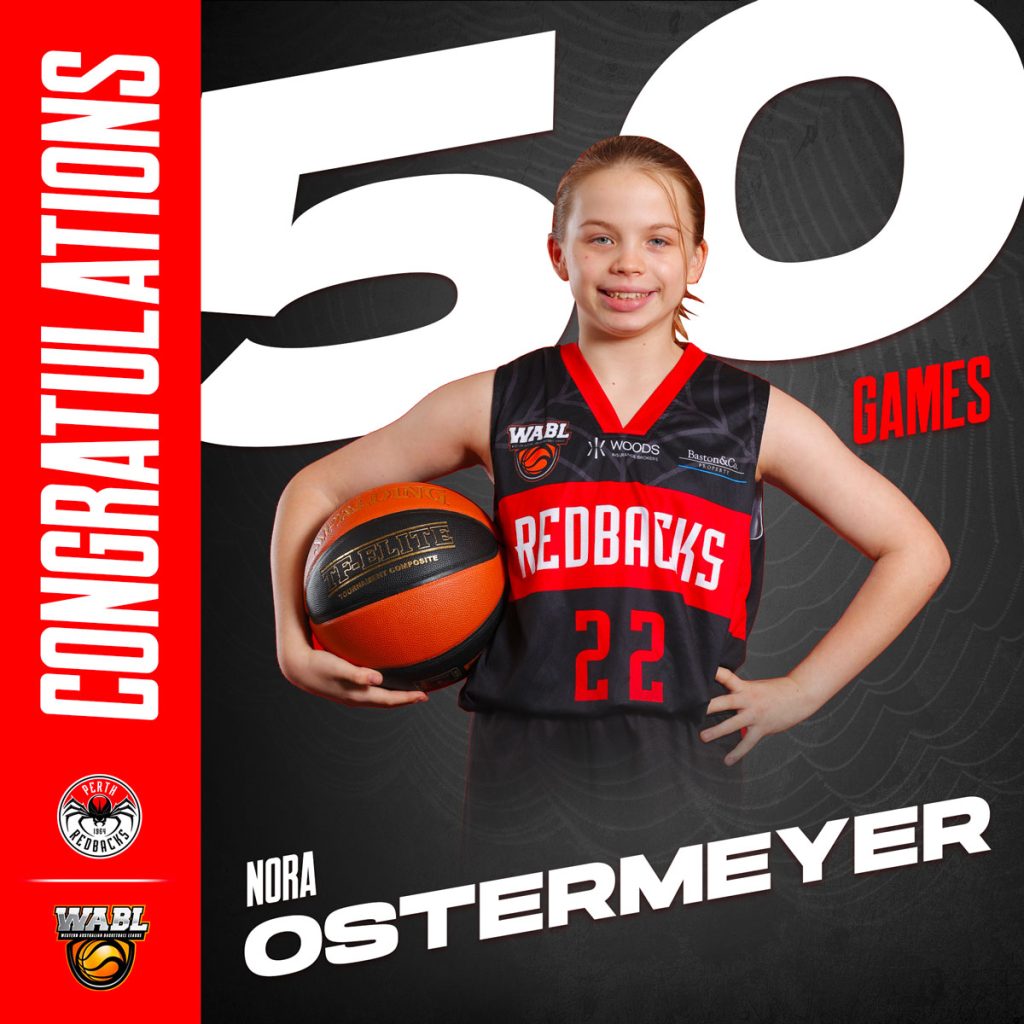 U14 Girls Div 5 Black – Reid Ballantine
Won against Hills Raiders 52-36
Coach comments
In this game, we took the opportunity to adjust the starting lineup and test some of the team in different positional roles.

We played with a nice steady tempo and held our ground.

We will have another opportunity against the Raiders in Round 18 and really need to work the ball more in offence to attack the weak side.

Maia Leckey stepped up to the starting five and did a really tidy job. Her ball handling was fast and often fancy, the ball was very safe in her hands, and her crossovers made a few of the Raiders dizzy at times.

Saachi Ti'en did very well to play through some pain and impacted the game with some great bursts in offence and defence. Saachi did a great job pressing up on the ball faster with multiple repeat efforts keeping the pressure on.
U14 Boys Champs – Andrew Logan (sponsored by MD Building Maintenance)
Lost to East Perth 81-51
Coach comments
Things didn't quite go our way in this one. We started well but couldn't capitalise on our strengths. The ball didn't bounce our way, seeming to go in and out of the hoop at crucial stages. Our transition D lacked effort, which was disappointing, seeing as it was one of our 'keys to the game' knowing East Perth's transition brand of basketball.

James Galvin's influence on a game isn't always obvious in the box score, but this week he filled up the stat sheet. He continues to be an anchor for us. 

Zane Carbone again led the charge in the 1 percenters. His ability to execute the small things in the game has led to him becoming a regular scorer for us.
U14 Boys Div 3 – Brad Holyoak (sponsored by Drafting Now)
Won against Kalamunda Suns 68-43
Coach comments
We travelled up the hill to play a lunchtime game at Kalamunda. 

We came out hard and fast and jumped out to an early lead with rock-solid defence and blistering pace and great shot selection in offence. The Suns came at us in the second quarter and won the quarter by a point. After halftime, we put our foot down and ran out 25-point winners.

Toby Schultz, Toby Summers and Kimzy Matondo had outstanding performances today with their consistent effort. They never took a play off and ran down every loose ball well done.
U14 Boys Div 4 – Ben Hamilton (sponsored by Cogito Psychology)
Lost to Rockingham Flames 39-71
Coach comments
This week we came up against the team tied with us in second place and were no match for their physical presence inside. Our inability to protect the paint was a real disappointment and an important learning point for us during the game. 

On the positive side, our team worked tirelessly for four quarters and showed some amazing patience and discipline on offence while also matching the Flames on rebounds, which was quite remarkable. 

Ultimately the 27-point half-time lead we gave them was a buffer we couldn't recover from, despite being more competitive in the second half.

Our best player this game was Matthew Lucano who was a stabilising presence for us while under significant pressure. His ability to protect the ball while continuing to find opportunities on offence has evolved considerably as the season has progressed. 

William Hemingway's defensive versatility was again on display, matching up against guards and centres and using his physicality to great effect. He was our leading rebounder, was safe with the ball in his hand, and made great shot choices 

Toby Deshon returned after a week off and brought his typical defensive pressure. He continues to be one of our most reliable with the ball and was a lot more aggressive offensively than we've seen in earlier games. 

This was a tough and convincing loss for us, but despite that, I was proud of our efforts.
U14 Boys Div 5 – Matt Strika (sponsored by Sushi Wawa)
Lost to Eastern Suns White 44-75
Coach comments
After another slow start, we really turned up the heat in the second and third quarters to make it a competitive affair. Unfortunately, the pressure couldn't be maintained through the final quarter and the score got away from us. I am pleased with the positive attitude we've brought to each and every game despite the recent spate of tough matches. The aim for our last two games is to bring the Redbacks attitude and energy to finish out the season strong.

Max Woods had a strong game with some great pressure defence and nice looks at the basket including one ice-cold three-pointer against the flow of the game. 

Elliott Birch brings a great positive attitude each week and is tenacious at both ends of the court, his reverse between-the-legs move to break a strong press was inspired. 

Massive congratulations to Nick Knight on playing his 50th match as a Redback!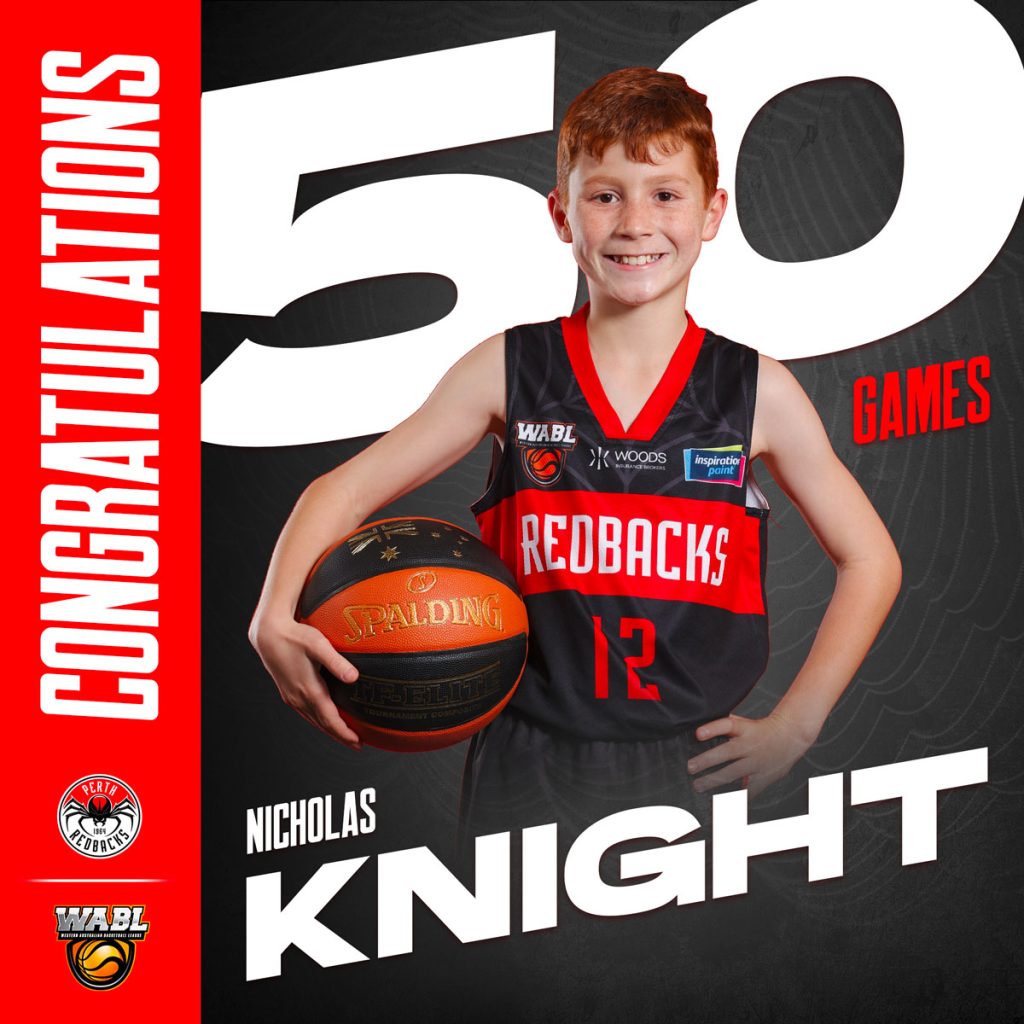 Won against Warwick Blue 59-55
Coach comments
This was a huge effort from our team and the blueprint for how to win tough games. Warwick had only lost one game this season, and our last matchup with them was tough. We came into this week with the intention of turning the game into a battle. We knew we wouldn't have the advantage in a high scoring fast-paced game, so we controlled the pace. We valued possession, committed to incredible halfcourt D and were the better team in halfcourt O.

This was a genuine team win. Every player contributed in big ways. 

Leeshar Tuialli was fantastic at both ends, but her play was critical for our offence. She was super aggressive getting in the paint, and when that was denied, she looked for her midrange shot or hit others. There was a very nice pass to Lailah Tasker on a back-cut that stands out as a highlight moment.

Miki Deshon was devastating in the first half, making great reads off our screening actions and knocking down 3 deep threes. In the second half, she dealt with the pressure and kept us focused on the win. 

I'd also like to shout out our assistant coach Zach Makavilitogia for all his work getting us prepared and manager Leonie Snooks-Holding for keeping us organised, hydrated and fired up on the bench.
U16 Girls Div 3 Red – Cheyne Kerp (sponsored by Wyatt Martin)
Won against Lakeside White 63-45
Coach comments
We knew our opposition would throw everything at us to try and rattle us, and by half-time, we only led by 2.

To our credit, we came out after the first half with more energy and effort, which set the tone. We persisted with our designated offensive play and wanted improvements in defence. This paid dividends as we outscored Lakeside 32-16.

We changed a few things up during the game, and to the girl's credit, they at least gave it a go regardless if it didn't pay off. 

Pivotal improvements for us leading in to the end of the season and finals are to be more disciplined with our shot selection (26 of 103 FG). Finishing strong not only when driving to the basket but also after getting second/third chance O-boards. And lastly, boxing out on rebounds (should be starting to become second nature right now).

It takes our whole team to be focused and disciplined for the whole game, and today paid dividends, well done girls.

Individual shout-outs to Tash Mantle. She led the team in steals, becoming a headache for the opposition (especially through the mid-court). She was a beast on D and, in the second half, started to create offensively and got rewarded on the scoreboard. Tash stood tall for the team when we needed it.

Matilda Wyatt, well, she was MASSIVE today, getting a double-double. Rattling the opposition with her position on our offensive play. She also battled hard on the boards, never giving up.

Also, to Lil Flynn, getting a double-double, 11 points and 10 rebounds. To Lil's credit, she is not afraid to help her team, getting into good position and getting rebounds. And again a nuisance to the opposition applying awesome D.
U16 Girls Div 4 – Geoff Alger (sponsored by Design Orthodontics)
Lost to Wolves 52-92
Coach comments
The commitment and communication were back this week with maximum effort, a loud bench, and good on-court talk all game long. We set about to have fun and play without fear, and the girls did that. We still conceded points from turnovers through small lapses in concentration and composure, but the improvement in the group was evident to all. We managed just 5 points in half a game against this team at grading and improved this to 29 at round 7. To put 55 on the board with every player hitting the scoresheet this week was a great demonstration of the improvement we've seen across the group this year. We don't always see this improvement translate to scoresheet results, but it is nice when it does.

Amina Handule's attack on the boards, finishing and trademark blocks were all back this week. We asked for her to take the game on more in open court, and to see her do this and explode from rebounds was exciting for everyone.

Ayla Harris and Sienna Duong provide a lot every week in defense, rebounds and ball carrying, so it was nice to see them both get some personal scoreboard reward.

Our captain Alex Temby and her slightly taller informal sidekick, Indi Ballantine led the team really well.
U16 Girls Div 4 – Lucy Dowling (sponsored by LKS Constructions)
Lost to Warwick Senators 61-60
Coach comments
We beat this team by 1 in our last match up so we knew it was going to be a tough game. 

Our lockdown defence in the front court caused multiple turnovers and our communication definitely improved throughout the game.

Annabelle Thompson was once again a defensive nightmare for the other team, they could not get past her. 

Salma Rahmadavi did well to stay composed and control the game under pressure. Salma always puts her body on the line and works hard every second. 

Congratulations to Charlotte Dillon on 50 games! I've had the pleasure of watching Charlotte's game develop over the current season, and I'm confident it's only up from here!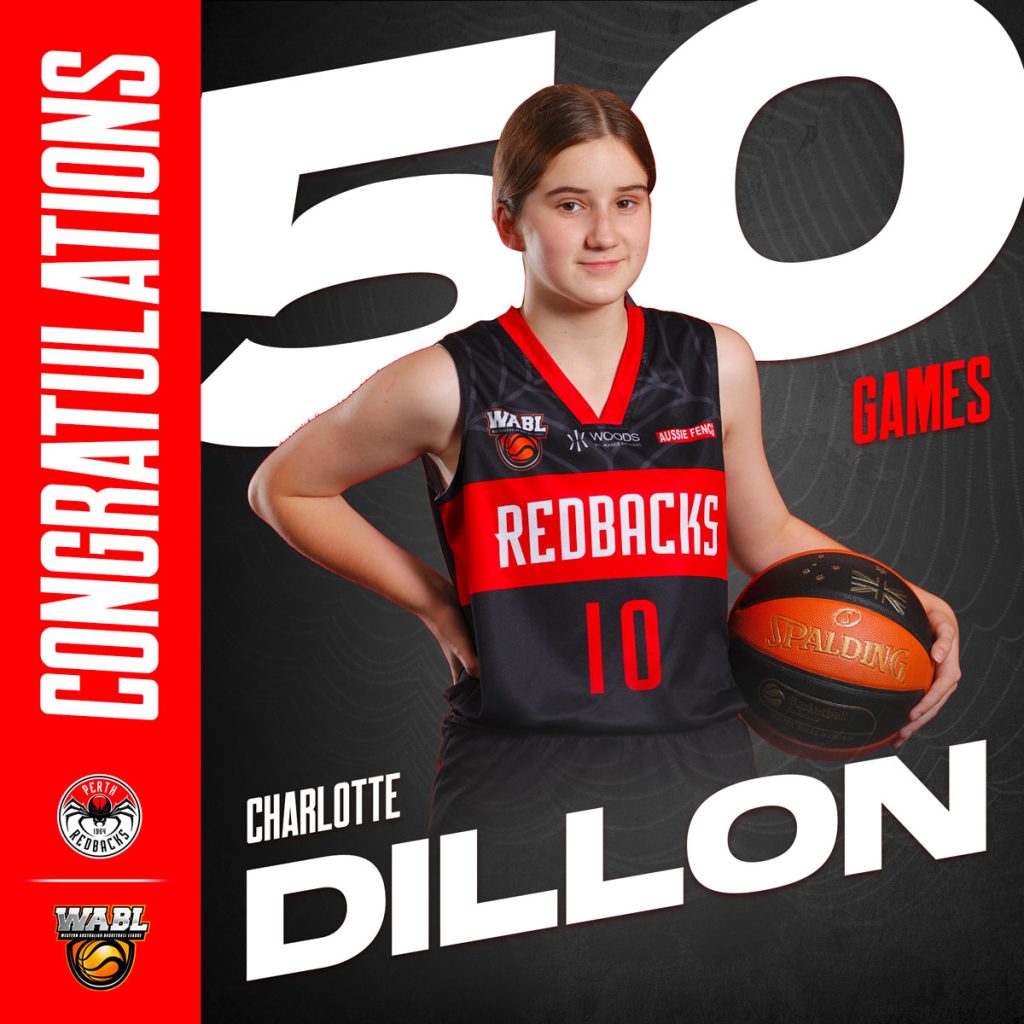 Won against Slammers 71-50
Coach comments
In my 8 seasons of coaching WABL, I've never coached an easy game against Slammers in Bunbury early on a Sunday morning. We knew this would be tough – even more so as it was another must-win game to keep us in the finals hunt.

I was really pleased with the boys who put in a great team effort to continue to play through the toughness you expect from a game in Bunbury. We ensured we stayed focused on our defensive intensity and owning the boards. Great effort well done.

Hamish Gibson was an absolute terrier on defence, pressuring the Slammers' guards, hustling, and constantly putting his body on the line. On top of this, he nailed some great three-point shots when left open. 

Jack Saliacus and Jay Hazell were awesome on the glass for us today, with Jay shooting very well from the foul line.

Kano Kudray and Ben Elder put in some excellent minutes off the bench with some sweet assists from Kano. 

Ben Galvin continued to finish at the rim and kept focus under some heavy attention.

We had two Redbacks WABL milestones in this game – James Bowen playing his 100th game and Ben Elder his 50th. A nice way to celebrate.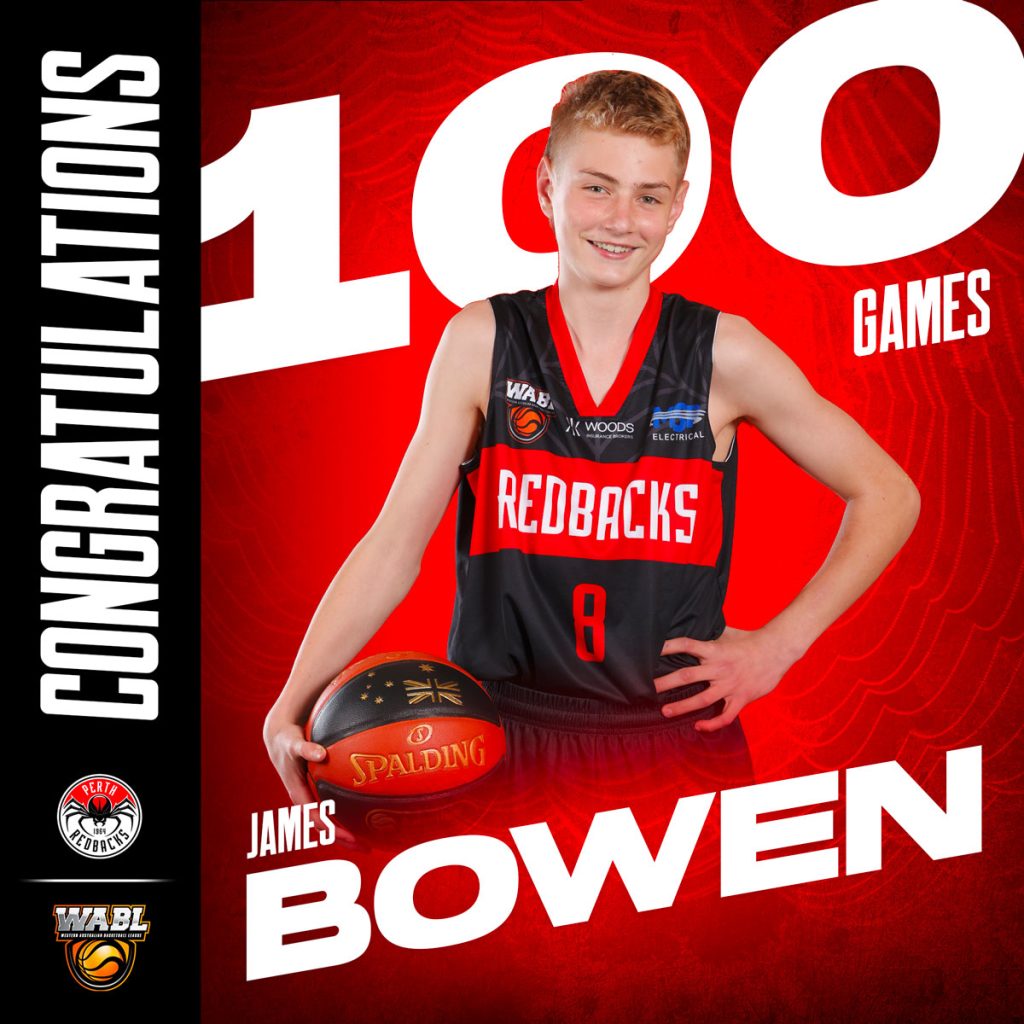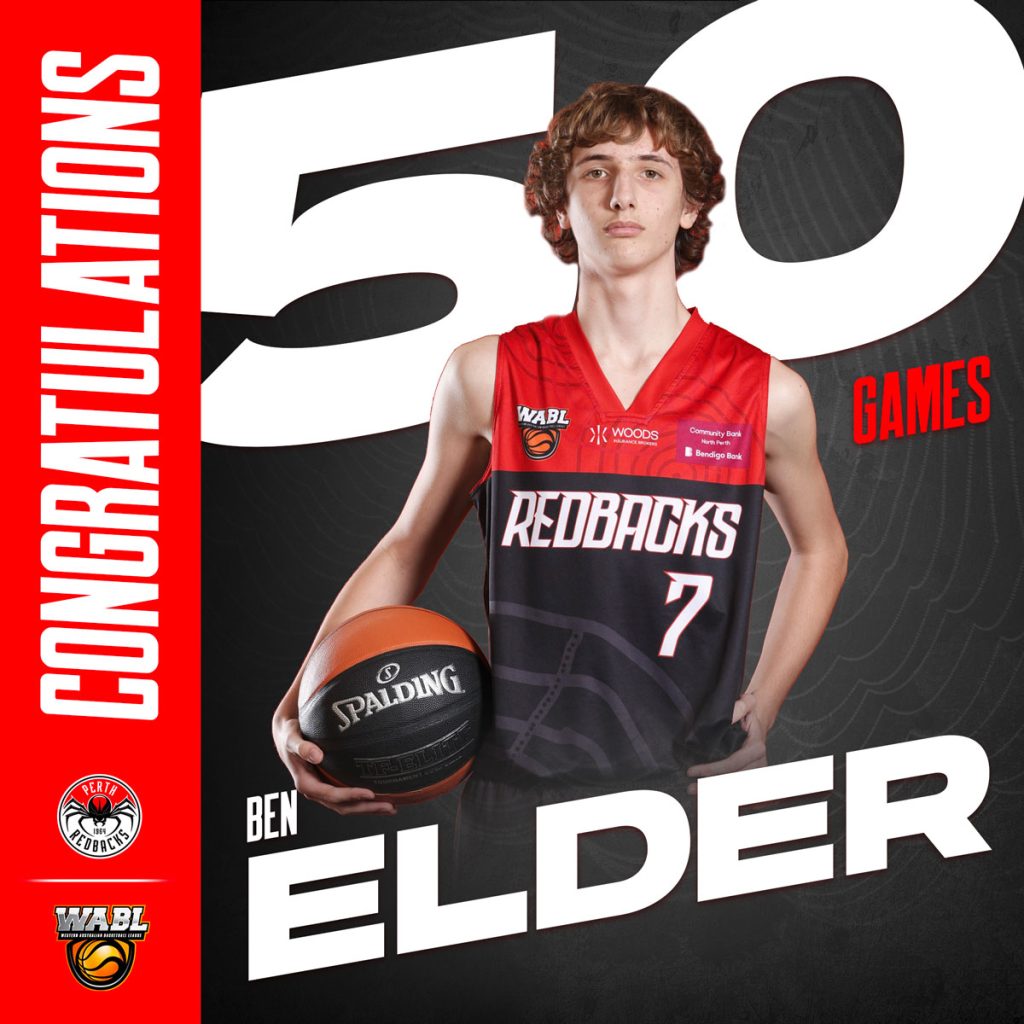 U16 Boys Div 2 – Louis Timms (sponsored by Inktank)
Lost to Mandurah 65-67
Coach comments
We got off to a slow start before regaining the lead through effort and energy on the defensive end. In the end, Mandurah were able to claw back with offensive rebounding and pushing the ball in transition. We had our opportunities to close out the game, but weren't able to hold on.

Vinz Matondo and Zac Anfuso were both stand outs offensively, with Jack Ryder providing a much-needed rebounding presence.
U16 Boys Div 4 – Mitch Jesson (sponsored by DLA Piper)
Won against Eastern Suns Blue 113-50
Coach comments
Regardless of where they are on the ladder, any WABL team is capable of beating another on the day. Eastern Suns Blue are known for fighting hard and has our respect for the spirit in which they play the game. Unfortunately for them, we came into this game hurting after a narrow loss and were determined to get back into form. We established our pressure game early and maintained it for the whole game. 44 turnovers and +25 in the rebound count was the result.

Going into the game, we knew we didn't want to descend into hero ball if we got the upper hand early. Our 28 assists showed our propensity to share the ball (including a game-high 7 assists from our point forward, Jaden Exeter). All other metrics were ticked off too – 2 charges taken (both to Connor Webb), everyone scored, and referees were treated with respect by both teams.

Flynn Hamilton was asked to play big as we've lost both our centres, and he did so with a double-double comprised of a 13 rebound effort (9 offensive!) to go with his 10 points, 3 assists and 3 steals. If we can replicate this effort in the finals, he will be a game-changer for us.

Cooper Hewer had an all-round game: 24 points, 9 boards, 4 assists and 6 steals. It was pleasing that Coops worked really hard in defence and made a lot of meaningful runs in transition. He was also deadly inside – just need to get the balance right for risk/reward passes as we near the pointy end of the season.

Ewan Maclean is just pure class – the player you don't notice as he effortlessly racks up the stats. In this game, Ewan just went bang and put up 15 points, 12 rebounds, 2 assists, 2 steals and a block—such a nice person, too, super respectful and all about the team.

Huge congrats to Jaxon Kowal – this was his 100th WABL game in Redbacks colours, and he was his usual lively self with 24 points, 3 assists and 2 steals.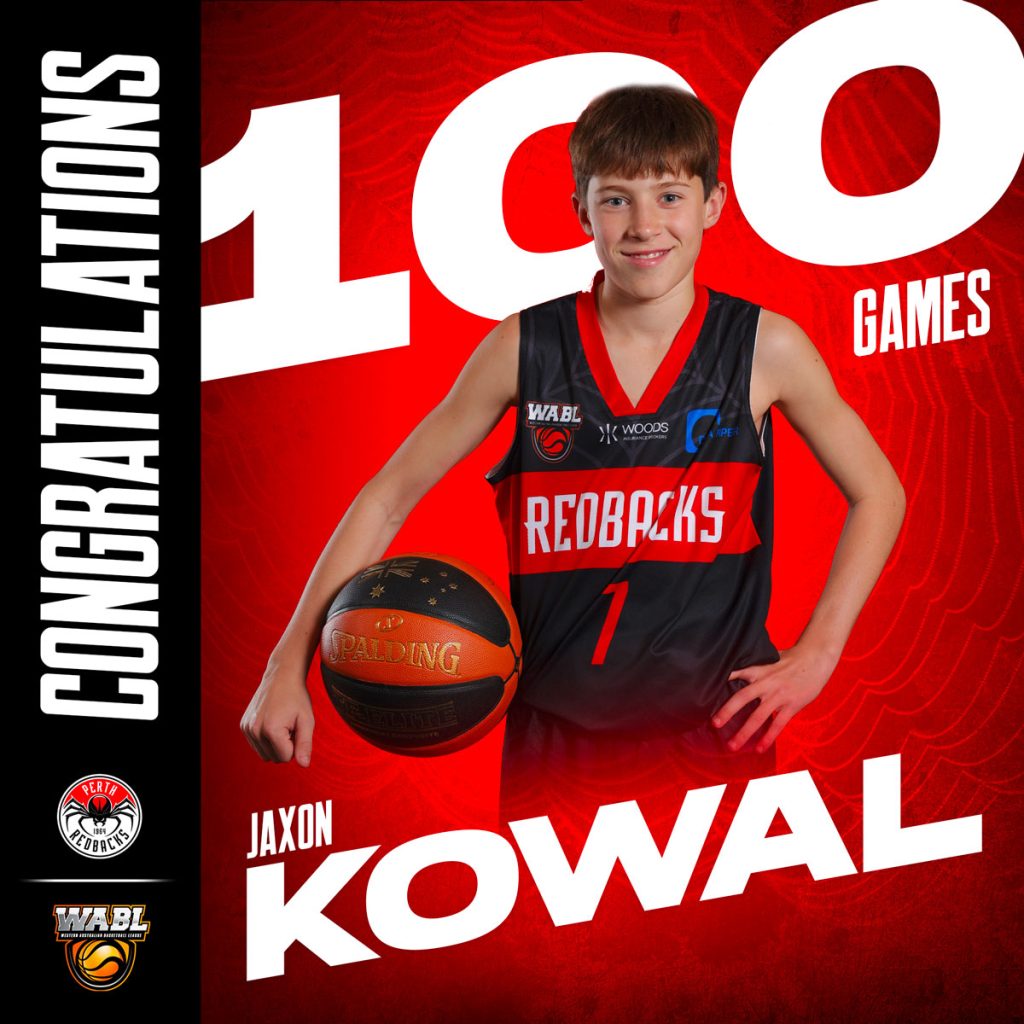 U16 Boys Div 5 – Dan Cartwright (sponsored by Knight Health)
Won against Mandurah 67-56
U18 Girls Div 2 – Anthony Nixon (sponsored by Claremont Asphalt)
Won against Warwick Senators 76-32
Coach comments
As the Senators were on the bottom of the ladder, this shaped as an easier game, so I challenged our team to focus on structure and rebounds, and they were awesome. 

We dominated the game despite some periods where our shots didn't drop. We held Senators to one of their lowest scores for the season while scoring one of our highest. 

All players played quite even minutes, and all made amazing contributions, with our lowest scorer being 4 points and the highest being Kate Anderson and Elliana Forman on 11 points.

The challenge of the day was rebounds with Kate, Hannah Saliacus, Lucy Waller and Teagan McArthur making great contributions.

The outstanding player of the game, however, was clearly Kate Anderson with 11 points and 11 rebounds in an outstanding double-double effort.
U18 Girls Div 2 – Zac Belton (sponsored by Aussie Fencing)
Lost to Joondalup Wolves Green 60-43
Coach comments
A poor second quarter saw the Wolves take a 16-point lead that we couldn't escape from. The girls remained strong throughout the second half.

Matilda Thomson's excellent defence and ability to push the ball is always a fantastic display. 

Ainsleigh Passi's physicality forced the Wolves to adjust how they were attacking the basket. 

Tatum Cooper made some fantastic cuts to the basket.

Well done to Tiana Alger, who celebrated her 50th WABL game for Perth Redbacks today.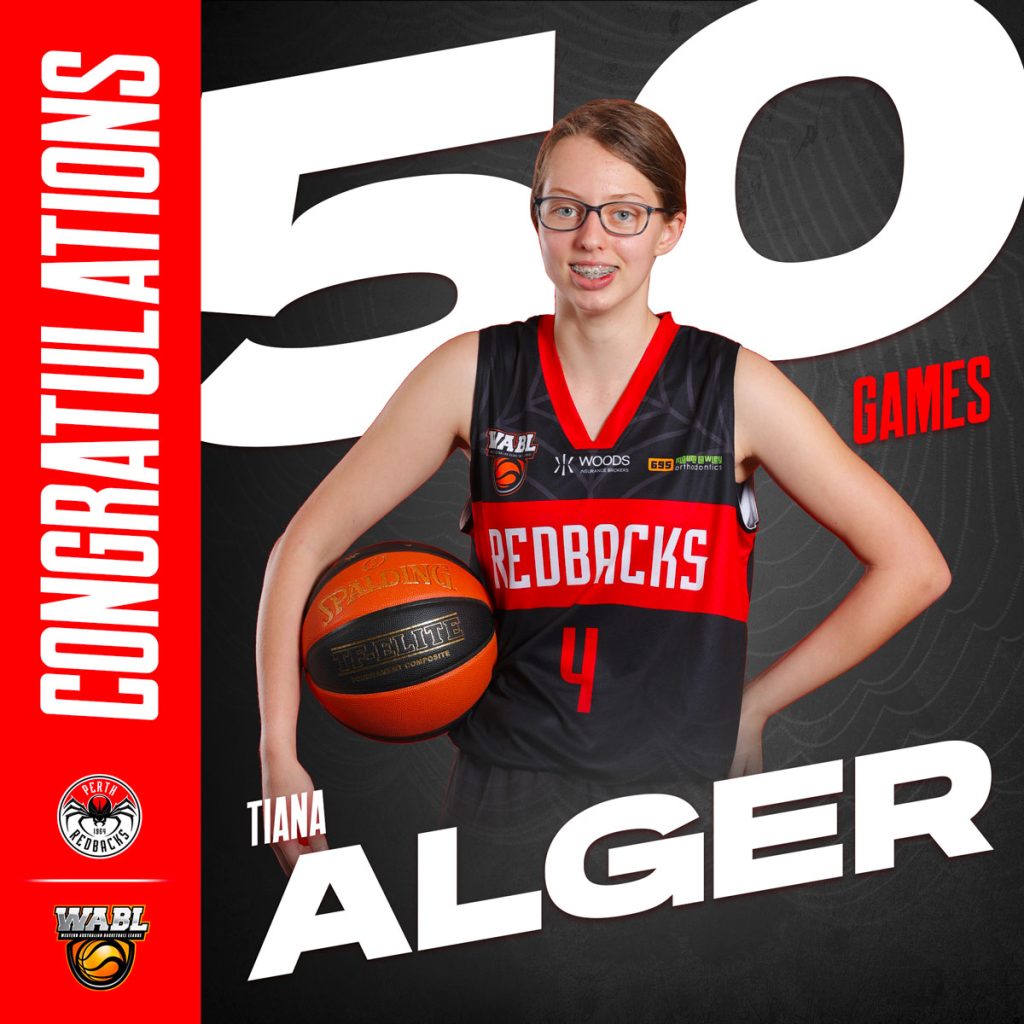 U18 Boys Div 2 – Jesse-Taylah Powell (sponsored by Grange Risk Solutions)
Won against Warwick 68-59
Coach comments
Coming in against the top-of-the-table team who have only lost 1 game, we had nothing to lose and we certainly played that way! 

Defensively we made incredible adjustments from our downfalls last week.

Offensively we played unselfish team basketball.

This game was a pleasure to coach!

Jaxon Sym, Max Millard, Guy Liggins and Drew Corry had a huge defensive presence in the second half, working hard to keep and extend our lead from halftime.
U18 Boys Div 3 – Nick D'Elia
Lost to East Perth 80-102
Coach comments
This week we really needed a win to give us the best chance of securing a finals spot. We came out fairly strong – some good offence from Benji got us going early. However, we found it tough to stop them at the other end. We tried to press; however, this just led to more fast break baskets.

Then we had some real problems – Lachie Steele went down with illness, and Ethan Logan rolled his ankle. This left us short-handed, and they ran away to a 20-point lead. We showed glimpses of bringing it back, but then a few lucky rolls and defensive lapses put us out of the game again.

It was one of those games, unfortunately – they hit everything, and all of our shots were hard-fought

Some late shots from Nathan Quach gave us something to cheer about; however, it just wasn't our day

High post play from Will Goode was good today. As was the defence from Harry Wheatland
U18 Boys Div 4 Red – Bob Andrzejewski (sponsored by TECC)
Won against Eastern Suns White 92-82
Coach comments
This week we faced the team sitting 4th on the ladder. I thought it was going to be a tough game, and it was. The Suns hit us hard and worked all game relentlessly to beat us. The score was changing their or our way for most of the game. In the last quarter, I tightened rotations and those players repaid my faith by turning the game our way.

Again, this week Ethan Harders stepped up in defense and offence, especially in the second half. In the last quarter, he delivered a couple of shots that helped use secure the win. 

Other outstanding players were Jude Garbenis on scoring, and Max Wishart and Susha Zugic on rebounding.

Alex Tinlin also delivered some great moments even though he is still working to regain his fitness after a long time out.
U18 Boys Div 4 – Alessandro Gentelli
Won against Mandurah 90-82
U20 Boys Champs – Luke Simonette (sponsored by Willis Temby)
Lost to Cockburn 88-100
Coach comments
Tough loss considering we had some really good spurts. But we did struggle defensively throughout and didn't have much offensive fluency

Ethan Port Louis was electric again with 28 pts 

Aidan Cannington made great reads out of the pick and roll
U20 Boys Div 2 – Graham Jones (sponsored by McDonalds Busselton)
Lost to Eastern Suns 59-88
Coach comments
Coming off a couple of sub-par performances, we were keen to get back to playing our best basketball. We started well, with good player and ball movement in offense, and real commitment on the defensive end.

The score was 13 a piece after the first eight minutes, but unfortunately, we lost our way from there. Our scoring dried up. We were finding it difficult to penetrate their zone defense. We became impatient and started taking shots from beyond the arc. It created an infection of less ball movement and players trying to get their own shot. Our 3-point shooting percentage was a very poor 5/31.

On the defensive end, Suns effectively used on and off-ball screens, providing opportunities for them to dribble into the paint, and when our help defenders stepped up, they hit their wide open shooters.

With two weeks of qualifying rounds left, we will seek the correct things and prepare ourselves for finals.

Melvin Nwanko was at his rebounding best, feasting off our missed 3pt attempts to finish with 30 points with a 57% FG% and 6/7 from the line.

Miguel Chatika, in his 50th WABL game for Redbacks, was the other reliable contributor, always looking to advance the ball in transition and create for others. He finished with 7 points of his own at 43% FG% before landing on the foot of a close-out defender halfway through the third quarter and being unable to return to the game.