The Weekly WABL Wrap is proudly sponsored by Woods Insurance Brokers. 
Here's the Round 15 wrap-up of how all our teams went including comments from coaches:
U12 Girls Champs – Bri Bailey (sponsored by Access Hire WA)
Lost to Cockburn White 24-55
Coach comments
For this game, we only had 7 players due to injury and other commitments. Those 7 girls played their hearts out all game! 

We started off really well and kept the margin close to the league-leading Cougars in the first quarter. 

We had great opportunities throughout the game, but the ball just didn't drop. The girls really held their own, but tired legs got the better of them in the end. They never gave up or stopped working though – I'm so proud of them.

As our sole bigs for this game, Neve Hayles-Stenhouse (15 reb) and Mia Exeter (9 reb) worked well together, pulling in big boards and finding good opportunities to get to the basket. 

Mia was also relentless defensively under the basket blocking shots left, right and centre – she finished the game with 9 blocks. 

Elsey Lohman-white had to take on a bigger role than usual, and she did such a great job! 

Darcey Hill had a great game with 10 points and 2 steals and very determined defence on their ball handlers.
U12 Girls Div 4 Red – Rori Roberts (sponsored by Commercial Plumbing)
Won against Warwick Blue 39-30
Coach comments
We struggled to find the bottom of the ring for 3 quarters of the game. We were getting amazing shots and I couldn't have asked for better shots – they just weren't falling. 

We are a good defensive team, so even though our shots weren't falling, we were able to play so pretty good defence to keep the lead

Olive Bird got every steal that came her way, she was hunting the ball and wanted the ball more than anyone. 

Ally Taylor came off the bench and provided a lot of energy.
U12 Girls Div 4 Black – Paul Philpott (sponsored by National Geotech Drilling)
BYE
12 Boys Champs – Brandon Riley (sponsored by Stockbrands)
Won against Lakeside 65-49
U12 Boys Div 2 – Andrija Petrovic (sponsored by Skyward Roofing Services)
Lost to South West Slammers 43-47
Coach comments
We had a very good game defensively, with the boys supporting their teammate on the ball with great help defence.

All the boys played really well, with Ben Handke (15pts) and Will Ryan (13pts) having great offensive games.
Lost to Mandurah Magic 70-54
Coach comments
We started really strong against one of the hardest teams to beat (most are older age) and for three quarters we were neck and neck with them. They ran away with it in the last, being stronger under the basket and taking a lot of offensive boards.

Elijah Mancini once again controlled the offense with his drives to the basket 

Noah Mucjanko was strong on the defensive end.
U12 Boys Div 4 – Craig Dropulich (sponsored by Sushi Wawa)
Won against East Perth 59-50
Coach comments
A really good game by the boys this week. It's fantastic to see the 2 things we spent a lot of time on in training this week work for us. Defensively we were switched on, and we were much better at defending the ring in defensive transition by forcing the driving player to pass the ball and giving time for more defenders to get in the keyway. Offensively. off the dribble, we drew in the defence and got the ball to players ready for a set shot 9 or 10 times and connected at above 80%. Well done boys. Your listening and learning are awesome and a pleasure to coach.

The game was the most pleasing of all season to coach. We had complete control all game and had to deal with 2 players going out of the game and lots of changing roles on the court. Our pressure was very good all day and laid the foundations for winning by holding East Perth to 4 points in the opening quarter. From our 10-point lead at quarter time, the game ebbed and flowed, but we were in control to win by 9 in the end.

Emmett Harman had a great game banging down threes and defending very well by disrupting the opposition in transition. 

Talin McCullough played really well on offense/defence, dealing with foul trouble and extra minutes on court in his important role on defence for the team. He also moved the ball well and had 8 points.

Again this week we had fantastic ball handling from Pio Sampiano, Ashton Peake, Xavier Coombe and Seth Cass. It is a big part of our offence now and these boys are excelling at our dribble attack offence and distributing the ball for shots really well.

Noah Ouwendyk played a great game with his aggression and attack on the ball also finishing with 9 points from attacking the rim on offensive transition.
U14 Girls Champs – Aric Forman (sponsored by Welsh Real Estate)
Lost to Willetton 53-27
Coach comments
With a tight first quarter ending 11-11, there was nothing to suggest what would happen in the next three quarters. Everything that could have gone wrong did. We couldn't finish, we got flustered, we forgot to run our simple stuff, we turned the ball over, we couldn't rebound and the opposition seemed to get every lucky break. 

Sometimes in games like these it can be hard to find positives. But I did love the fact the girls kept fighting and tried right to the end.

Congrats also to Grace Butcher and Paige Ogden for whom this was their 50th WABL game for Perth Redbacks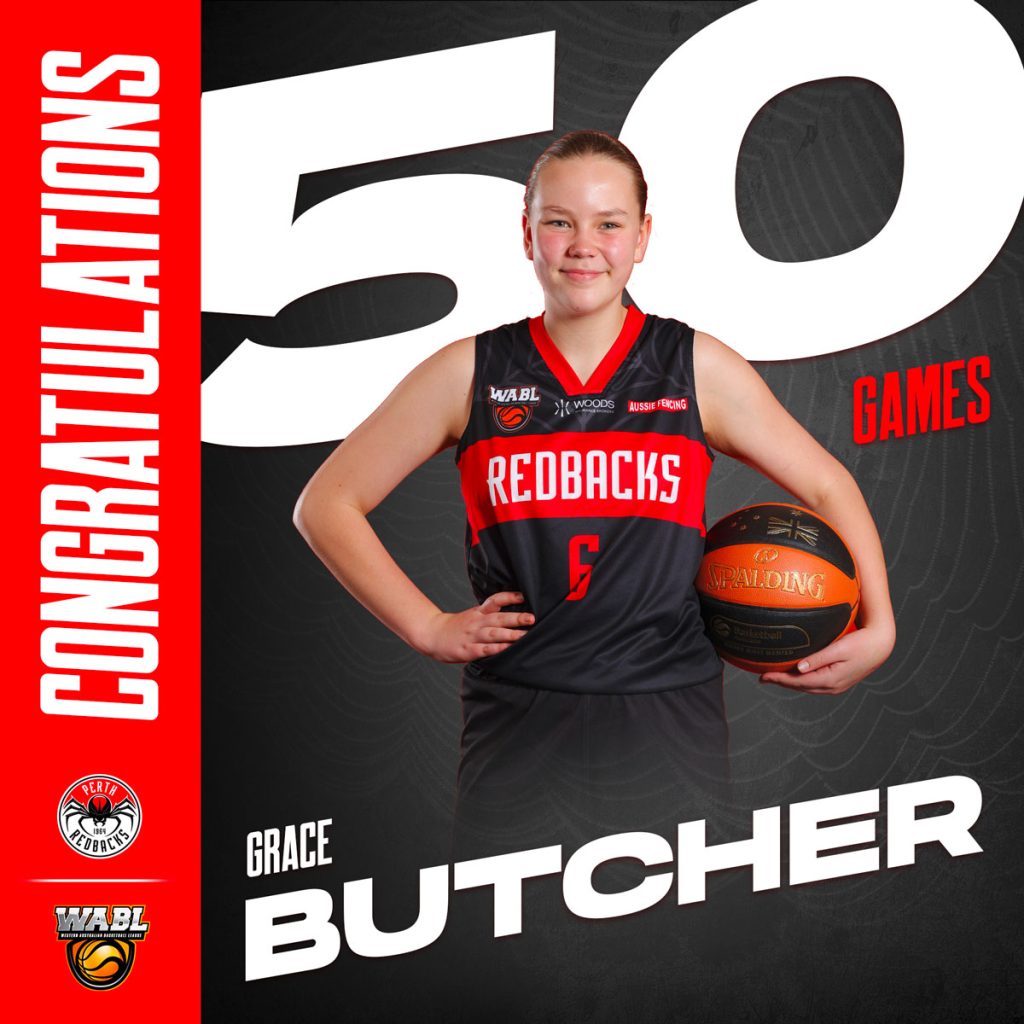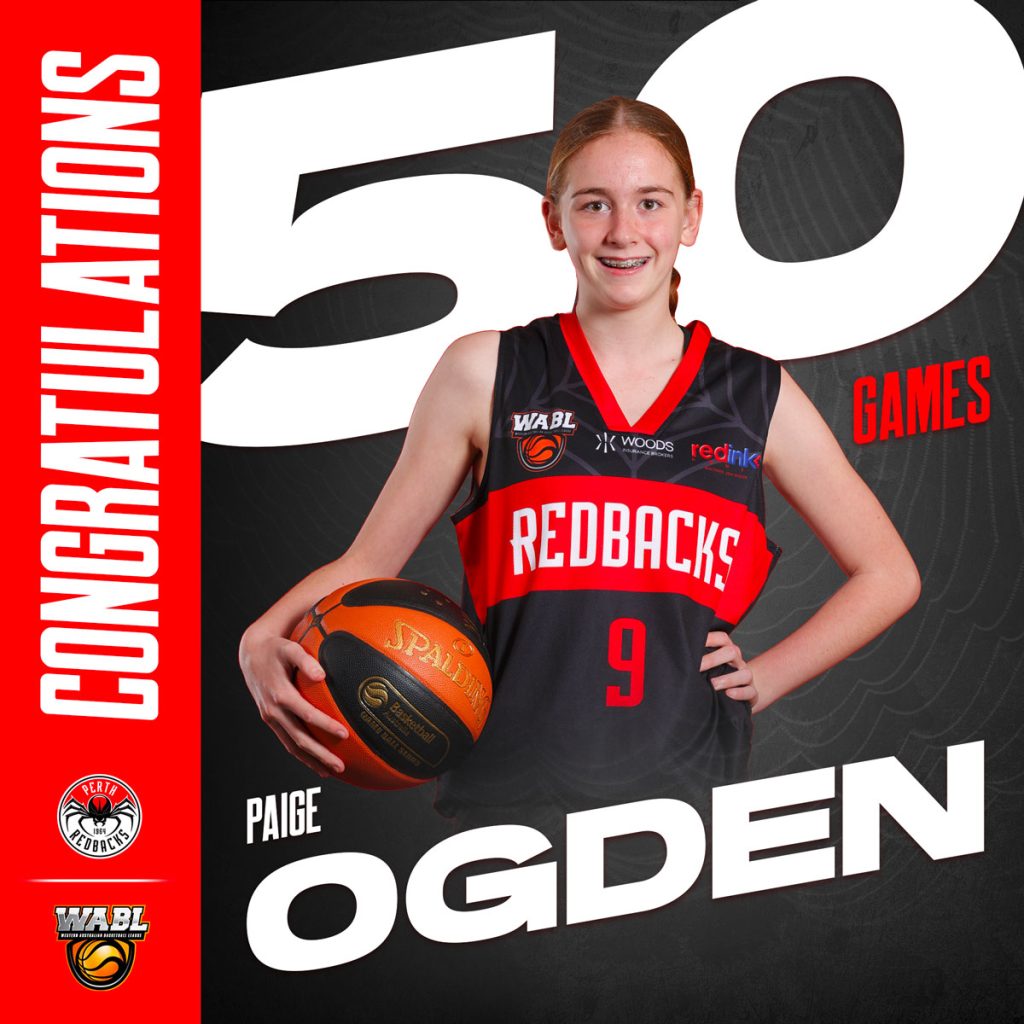 U14 Girls Div 3 – Vance Karimi (sponsored by Fish Boss)
Won against South West Slammers 50-31
Coach comments
Our girls came out firing and had good court spacing and pace. We made good decisions in transition offence, but it was great to see them maintain focus and continually bring it in transition defence. We struggled in the second quarter and could've taken a split second longer with our passes in transition. All the girls were great with their defence – it's great to see them get low, stay low, use their body and footwork and keep their hands out to contain. The girls finished strong in the final quarter with a great team win where everyone scored.

Lottie Ballantine was focused, smart with her passes and lifted the team with great decisions.

Leisha Charlie pulled down some great rebounds and attacked the basket with pace.

Unfortunately, Nadia Slee couldn't be there to celebrate her 50th game, but the girls were thinking of her. Cara Hayes enjoyed her 50th game, blocking shots and protecting the basket.

Harper Grace and Sasha Kuan worked so well together in the front court, pressing on the ball with so much intensity, great footwork and teamwork.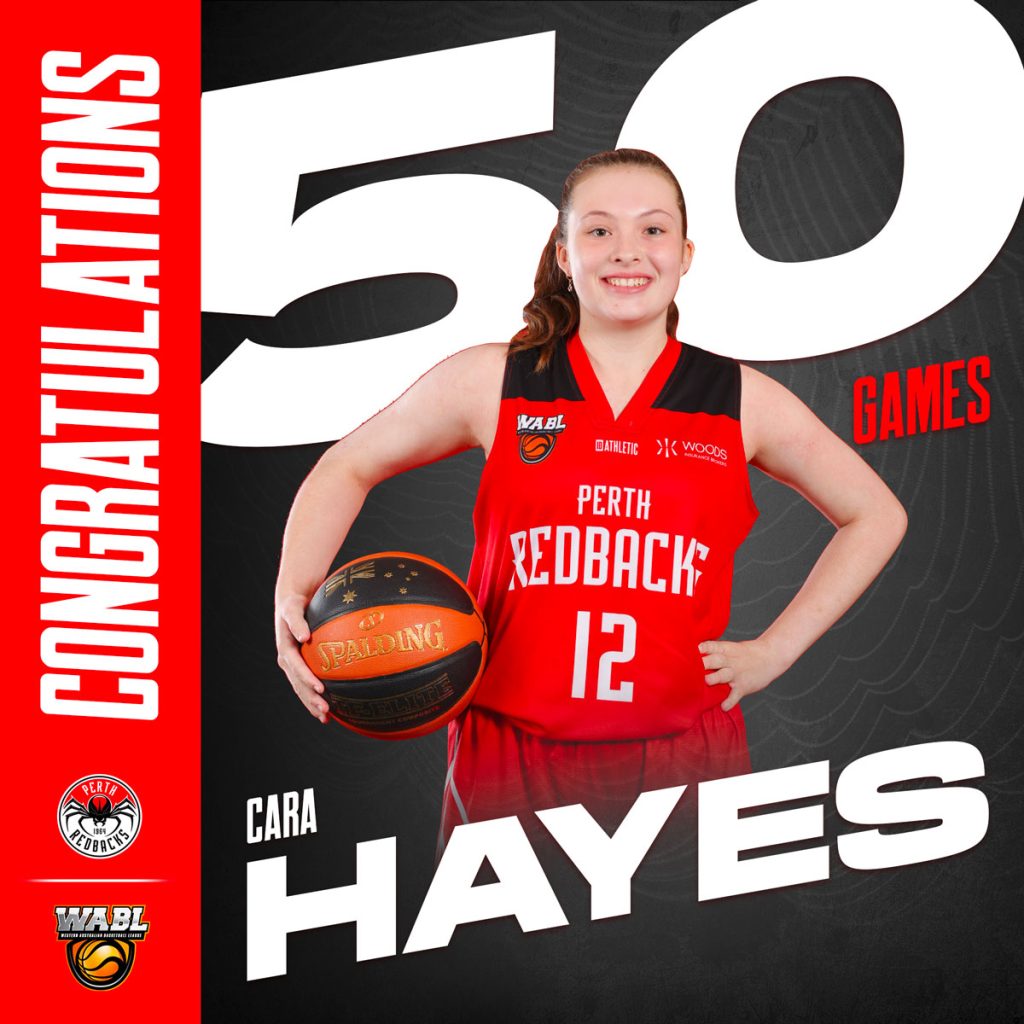 U14 Girls Div 5 Red – Marcia Dowling
Won against East Perth Eagles 51-42
Coach comments
DEVELOPMENT!!!!! 

The girls absolutely took the court and owned this game as a team. Each time we had a sub or timeout, communication was excellent between all team members. Our girls banded together beautifully to support each other emotionally and literally on the court in the face of physical play from East Perth.

Hayley Hill attacked the basket with aggression and fought hard in defence. 

Hope Campbell stopped three buckets as she took a strong stance and held off players much bigger than herself. 

Gracie Dillon and Sally Dowling had excellent 50th games which included Sally hitting her first WABL "3" and both girls being impenetrable defence. 

My favourite stat is that EVERY girl made an excellent attempt at taking at least one shot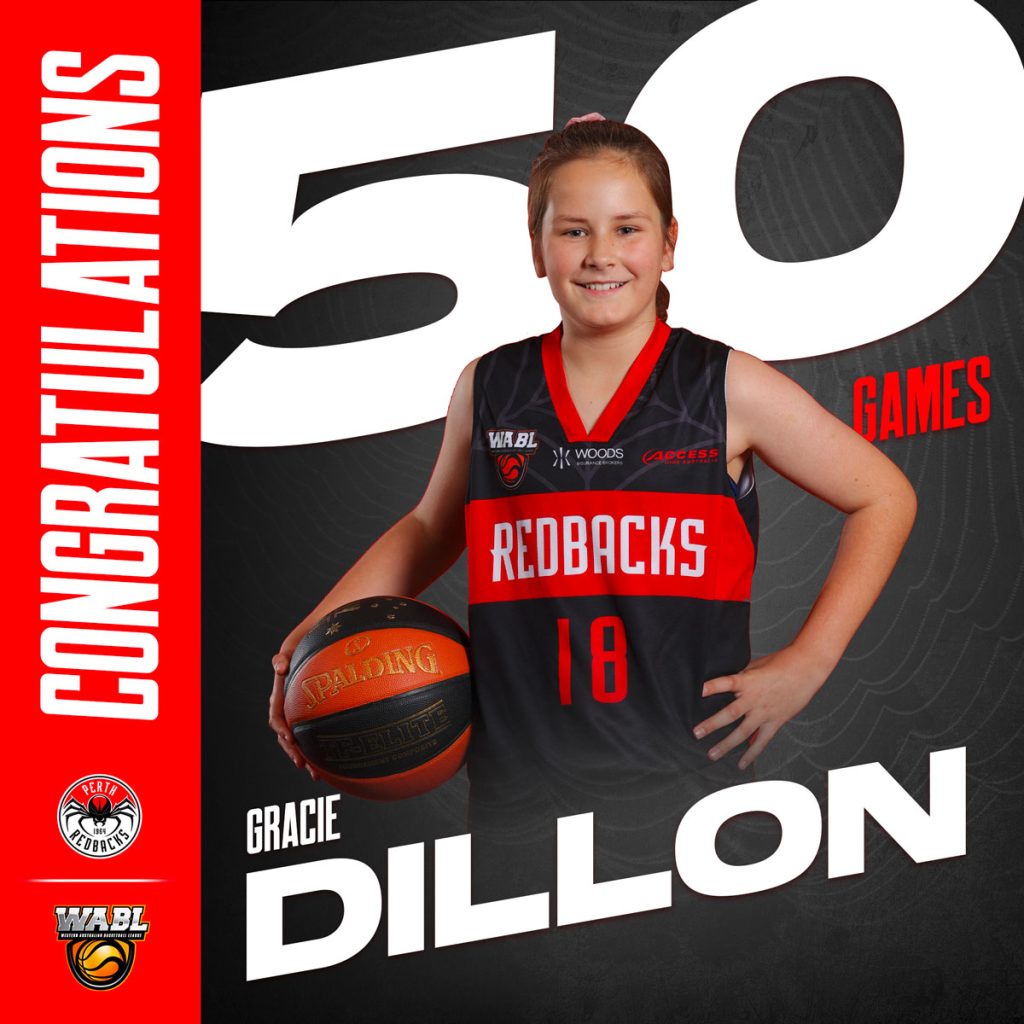 U14 Girls Div 5 Black – Reid Ballantine
Won against Warwick Senators 42-40
Coach comments
Another close one!!! 

Another tough and physical match-up this week, and the girls fought it out. We worked on good defensive spacing and press timing and really disrupted the Senators and created a nice stream of transition scoring opportunities. (Although, some of our offence was too rushed, and our shot selection needs to improve to really capitalise.)

We have great confidence in each other and really support each other. When other teams throw everything at us, we are doing really well under pressure and calmly knuckling down.

Ava Kemp was brilliant today; with excellent spacing and timing in the defensive press, she had a huge impact on the game. 

Ellie Pike had a really assertive game on offence, with confident drives pressuring their keyway time and time again, really stressing the Senators out. When the game was on the line in the final minutes, seeing Ellie dive at the loose ball and draw the foul by being steamrolled was an effort worthy of hot chips 🙂
U14 Boys Champs – Andrew Logan (sponsored by MD Building Maintenance)
Lost to Lakeside Lightning 91-39
Coach comments
Tough day at the office. We turned in a performance no one was proud of. Lakeside jumped us out the gate, and we never recovered. It was a good learning experience of what happens when we revert to bad habits such as over-dribbling, soft passes, hero ball, losing structure etc. On to the next one!

Isaac Fode showed real growth on Sunday, attacking the ring and drawing the contact. This was an area we identified Isaac needed to improve on to elevate his game. It was great to see him go in strong with no fear. 

Tyson Cass continued to show growth when others were reverting to old habits. Tyson held strong and moved the ball well, didn't over-dribble, and made his shots.
U14 Boys Div 3 – Brad Holyoak (sponsored by Drafting Now)
Won against Willetton White 74-38
Coach comments
Fantastic team win today. The focus at training this week was on getting our running game going and pushing Willo to match our run and attack on the ball. I was very pleased with how we managed to apply constant pressure and make them go for 4 quarters. For the second week in a row, we showed that we are truly 10 deep. We switched up our offence and defence regularly, leaving the opposition guessing. Well done young men. It was truly impressive to see how far you have come.

We had so many contributors today across the floor. All ten players deserve to be named this week – well done to you all
U14 Boys Div 4 – Ben Hamilton (sponsored by Cogito Psychology)
Won against Warwick Senators 79-56
Coach comments
This was an important game to test ourselves against another top-four team heading into the final weeks of the competition. Like our game in round 6, we charged out of the blocks to really dominate the first quarter off some tight defence and 22 rebounds. 

We have been focusing a lot on consistency lately and were able to build on our advantage progressively throughout the game to earn an impressive 23-point win. 

The most pleasing statistical area was a 71 to 29 rebound count against a pretty big team and our 58 points in the paint.

Tom Lackovic had an exceptional game. He pushed the tempo at the right time and slowed things down when needed. His 10 rebounds were a real stand-out, as was his ability to find the open man on offence. 

Jacob Tan showed great composure under pressure and continues to develop confidence at both ends of the floor. His defensive intensity was extreme. Well done Jacob. 

Nate Cass continues his scoring streak, earning his season-high 19 points while also picking up 10 rebounds and continuing to develop his defensive ability.
U14 Boys Div 5 – Matt Strika (sponsored by Sushi Wawa)
BYE
Lost to Willeton Tigers Blue 47-65
Coach comments
We came out with strong energy, but when shots didn't drop, we let it get to us. Our D slackened, and we started to go passive on O, particularly against Willetton's zone. Our effort dropped, and we were beaten in transition and on the boards numerous times. 

There were some bright spots, however. In the third, we responded, substantially won that quarter and got within 10. 

With some tough games coming, it's the perfect time for us to bounce back and respond.

Grace Dimer made an immediate impact on the court, getting numerous deflections on D and getting to the line off strong drives.

Harriet Woods and Matilda Pyne played great pressure D and were aggressive in O. I loved these backcourt players stayed aggressive despite a frustrating number of shots popping in and out.

Madi Makavilitogia was very strong when defending Willeton's bigs, embracing the physicality and giving everything. Her commitment to toughness and competing has been consistently awesome.
U16 Girls Div 3 Red – Cheyne Kerp (sponsored by Wyatt Martin)
Won against South West Slammers 68-45
Coach comments
After coming off a heavy defeat, the girls brought their A-Game and put the opposition under pressure right from the word go. Another pleasing game where, for the majority of it, we played well as a team. The girls maintained composure, listened and executed the things I required them to do. They also tried to run an offensive play which, given time and repeated training, they should be able to execute to get good looks and reads. Full-court pressure was a standout disrupting the opposition's flow and creating multiple turnovers/steals. It was a great effort by the girls, very pleasing.

Everyone brought something today. 

Lili Flynn was our top scorer and also did an excellent job on D getting under the skin of the opponent's main primary ball handler. This was Lil's best game of the season so far – well done! 

Tash Mantle got another double-double and took lots of hits and charges.

Talia Bentley played well on D grabbing rebounds and hustling. She had 3 fouls by half time and, to her credit, was able to stay composed and help for the remainder of the game.

Millie Stancil and Steph Hunt were composed in bringing the ball up the floor. They also played well in D.

Emily Horniman was energetic on D – I could not fault her endeavour – and she had a game-high 5 assists.

Matilda Wyatt tried hard all day and got into some really good spots and battled against the opposition bigs, nullifying their scoring influence after halftime.

An all-round awesome effort by the girls – very pleasing to see.
U16 Girls Div 4 – Geoff Alger (sponsored by Design Orthodontics)
Lost to Mandurah Magic 85-56
Coach comments
We started out really brightly with excellent use of the ball and composed finishing alongside a solid defensive effort. This produced some exciting basketball and created a great contest. As the game wore on, perceived pressure from the opposition reduced our finishing efficiency and created costly passing errors. We were still in touch up to three-quarter time. It was only opposition points off turnovers and a drop-off in some of our defensive rotations that gave Mandurah a small lead. Unfortunately, a loss of focus and effort in the last quarter and some excellent shooting from Mandurah allowed the score to blow out. We'll take the knowledge that our best basketball is exciting and very competitive and continue to search for a full four-quarter effort.

Our two bigs provided some inspirational efforts. 

Indi Ballantine ran hard in transition defence and was super solid in help to get her body in good positions consistently. She bravely took a number of solid charges while standing in the lane. Indi also provides valuable communication on court, helping to organise her teammates on both ends of the floor.

Amina Handule produced yet another double-double and more highlight boards, blocks and finishes.

Ella Baxter consistently stepped past her defender with ease to create good looks for herself, eventually creating cries of "Stop the driver!" from the opposition every time she caught the ball.
U16 Girls Div 4 – Lucy Dowling (sponsored by LKS Constructions)
Won against Mandurah Magic White 87-59
Coach comments
A well-deserved win this week; great effort all around.

We were already low in numbers due to injury and ended up in foul trouble early, but did a great job of pushing through.

Those in foul trouble did well to keep energy on the bench, while those on the court did not stop running.

Isabelle Swann had her best game yet. Her hustle was a major contributor to the win, and her decision-making was exciting to watch as she delivered some beautiful passes. 

Arabella Kahl did well as our main big for most of the game. She pulled out some great moves offensively and got important rebounds.
Won against Warwick Senators Green 105-66
Coach comments
The first half of this game was a tight affair, but we stuck to our plan: play as a team, play tight defence, contest shots, and own the glass. This paid dividends in the back end of the 3rd quarter, where we pulled away with a 20-point lead and then put the foot down in the 4th. We moved the ball well, and when they switched to playing a zone, ran our zone offense and nailed the open shots. It was a great effort to bounce back this week and implement the improvements that we'd worked on over the last couple of weeks. In the first of three must-win games to have a chance of playing finals, it was a great team performance.

It was great to have Hamish Gibson back this week from his last few weeks of injury, putting his body on the line defensively and nailing 4 threes. 

Ben Galvin is back playing some of his best basketball again and worked with Jay Hazell and Jack Saliacus to own the glass. 

Jay worked hard on the glass and put in some great moves in the paint. 

Jack was great again defensively and on the glass, made some great back door cuts and played some great big-to-big action with Jay. 

Zayde Parriman is finding his groove again, finding the bottom of the net and playing some tight defence.
U16 Boys Div 2 – Louis Timms (sponsored by Inktank)
Lost to South West Slammers 70-61
Coach comments (Mark Ryder)
With key talls missing from our line-up, it was always going to be a tough task for the boys. They tried valiantly and stuck to the game plan, with an emphasis on defence and sacrificing their individual games for the benefit of the team. Their endeavour could not be questioned.

Our best player was Zac Anfuso, who understands the commitment that is required at both ends of the court. In the second half, Zac played on one of the Slammers' key forwards and did a fantastic job whilst also being our best scorer. 

Michael Ryan battled against significant odds to continually try to shut down their key forwards and win us possession, a key team player. 

Extra special mention to Cooper Thompson, who sacrificed his own game to try and help the team win, cutting with intent, defence, diving for loose balls, tipping rebounds, a fantastic effort.
U16 Boys Div 4 – Mitch Jesson (sponsored by DLA Piper)
Lost to South West Slammers 78-71
Coach comments
After pulling a number of games out of the fire – we finally met our match and conceded our third loss of the season. 

We started well; however, really dug a hole for ourselves with an 11-point 2nd quarter which is very low for our squad. Heading into the last quarter 15 points down, we managed to get the margin down as low as 4. But that was as close as it got, and we went down by 7.

It was a very physical game – one in which we began without our starting centre and then lost our backup centre Tommy after only 5 mins on court. This left us smaller than we'd like.

Credit to South West – they shot 43% from 3 (8/19) and really competed in stats that we normally win well. Meanwhile, we conceded too many self-inflicted turnovers.

On the bright side – every player scored, we took a charge (Jaxon Kowal) and a number of players stepped up as part of our fight back. Also, a call out to Darren (in-game stats), Kelly (video/stats), Eric (Asst Coach) and Johno (Manager) for supporting me as a head coach. We are lucky to have so many great people contributing to our team.

As a coach, I always try and listen to player input. I will go as far as to say Anthony Flores actually rejigged our offense at halftime to a point that any head coach would be proud of. He explained how we should change our movement in offense, spoke to each player and was almost a playing coach. I recognise his on-court contribution @ 13 points/2 assists – however, Ant, so proud that you took the risk to speak up. (I'm proud of Eric and I for listening too 😉

Connor Webb was asked to step in and try and help fill the big man minutes with Jaden Exeter. In the last quarter, Connor (who wears Dennis Rodman's #91) made an effort on the boards that would have made Dennis applaud. He had a game-high 14 points (all but 1 shot was a putback) at the extraordinary clip of 88% with 6 offensive boards. Every offensive board Connor got, he converted into a bucket! Amazing effort. (Plus … he didn't foul out!).

Jaxon Kowal didn't have his best game for us – a relatively modest (by JK's standards) 9 points, 3 boards, 3 assists and 2 steals. Jaxon is pivotal in leading our team; he calls people in, directs traffic and annoys the opposition constantly. When we were pushing South West late, it is no surprise that he took a charge in a game where you could be forgiven for not wanting to put your body on the line. Leadership is a real intangible; very glad to have JK in our corner.
U16 Boys Div 5 – Dan Cartwright (sponsored by Knight Health)
Won against Slammers 82-63
U18 Girls Div 2 – Anthony Nixon (sponsored by Claremont Asphalt)
Lost to Lakeside 48-65
Coach comments
I was so proud of our girls in this game for reasons I wasn't expecting to be. With a strong start, a very close game and a half-time lead, a heavy foul count took its toll on our ability to rotate players and eventually compete. The girls kept their composure incredibly well and kept fighting to the end, but this week it wasn't to be.

Again I thought all the girls worked hard and competed well with much-improved ball movement, structure and defensive pressure. 

Lucy Waller, Hannah Saliacus and Blaise Stancil were our highest scorers.

Hannah, Charlotte Broadbent and Jenna Jackson were our highest rebounders.

Congrats also to Hannah who played her 50th game for Redbacks in this game.
U18 Girls Div 2 – Zac Belton (sponsored by Aussie Fencing)
BYE
U18 Boys Div 2 – Jesse-Taylah Powell (sponsored by Grange Risk Solutions)
Won against Mandurah 107-98
Coach comments
This week was a tough, grind-it-out game that required a show of resilience within the team and a willingness to do the hard work for someone else's benefit.

Jaxon Sym's leadership on the bench and positivity in sticky points of the game was of great value. 

Logan Mullaly came up with some BIG finishes reaping the rewards of solid team defence.
U18 Boys Div 3 – Nick D'Elia
Lost to Cougars 63-87
Coach comments
This week we were away at Cockburn

In the first quarter, we went bucket for bucket and it looked like it was going to be a close game. In the second, however, we had a few costly turnovers, our offence dried up and they kept pouring on the points. Cockburn played great team basketball and quickly built a sizable lead. Unfortunately, we then dropped our heads and couldn't get back in the game.

Shout out to Ethan Logan for some great moments on both offence and defence off the bench
U18 Boys Div 4 Red – Bob Andrzejewski (sponsored by TECC)
Won against Eastern Suns Blue 88-66
Coach comments
This week we faced the third team on the ladder at their home. I anticipated that they would do anything to give us a tough contest. They did, but only for the first 2 quarters. After that, they were just chasing us, trying to minimise the damage. My boys worked well, executing our game plan proficiently with confidence, determination and good energy.

Ethan Harders did a great defensive job again on their point guards.

Sash Zugic and Max Wishart dominated the boards on both ends

The rest of the boys had many great moments contributing to the final result.
U18 Boys Div 4 – Alessandro Gentelli
Won against Suns 86-83
Coach comments (Steve Moore)
This was a great team effort all round.

Romain Suraweera showed great intensity and hustle

Josh Welsh showed his usual consistency

Issac and David Moore showed great understanding of the game and leadership
U20 Boys Champs – Luke Simonette (sponsored by Willis Temby)
Won against Wolves 107-81
Coach comments
This game felt like everything came together offensively, the ball was moving freely and we got all the shots we wanted. 

Defensively we defended every action well and did not give them easy looks. Kept them to 6 offensive rebounds for the game, giving up only 2 second chance points

Ethan Port-Louis- the basket was as big as the ocean for him – he hit 6 triples 

Finn Warner – in his 100th game, played some good minutes and is learning a new system at a rapid pace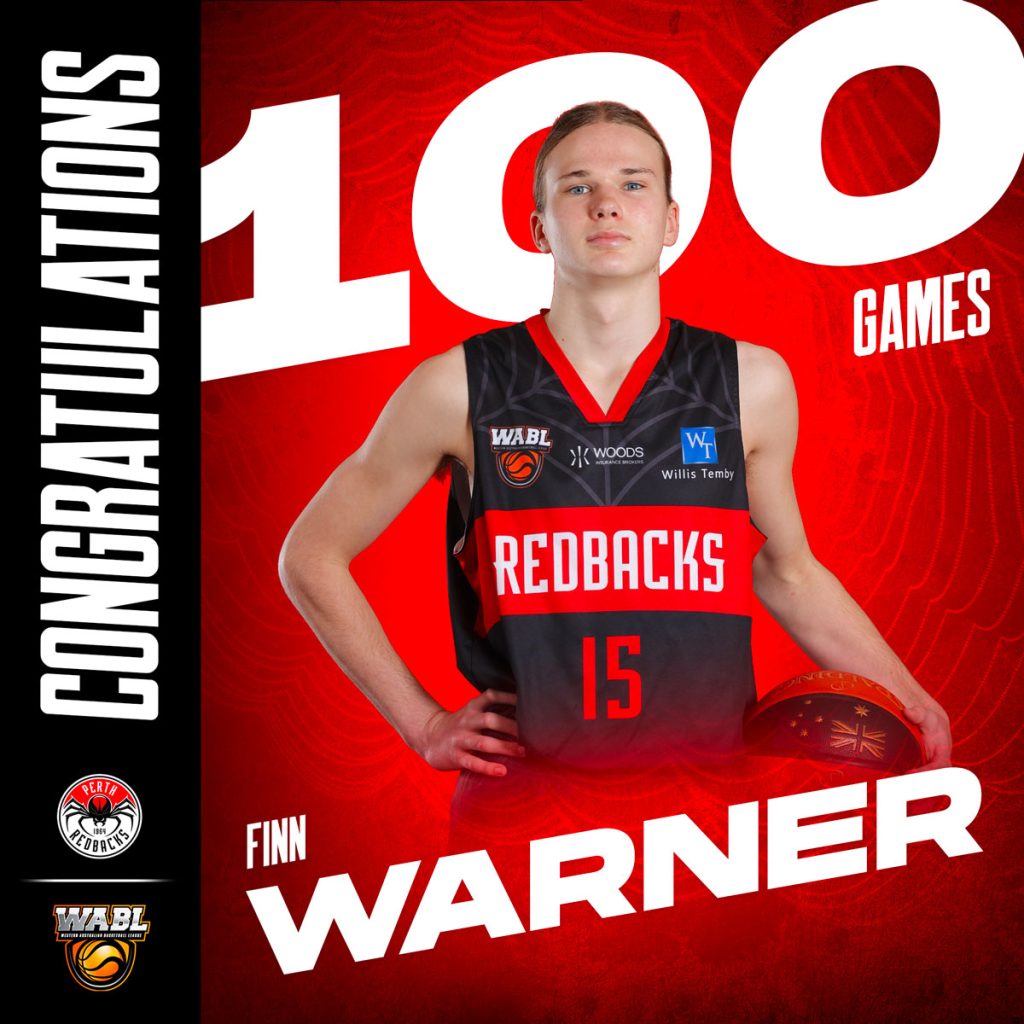 U20 Boys Div 2 – Graham Jones (sponsored by McDonalds Busselton)
Lost to Warwick 60-89
Coach comments
This performance was undeniably frustrating; we witnessed glimpses of our team's potential; however, we struggled to maintain consistency and were never truly competing in the game. Our lack of movement on offence and inability to protect the paint were evident weaknesses that affected our overall performance.

We showed flashes of our capabilities, but our inability to sustain momentum and consistency was a significant challenge throughout the game. We thought we had dealt with this area, so now we must address this issue and reengage with better cohesion and communication on the court, which has served us well.

The ball sticking on offence made it easier for the opposition to defend our attempted penetration in the key. Defensively, our struggles in protecting the paint continue. We will strengthen our interior defence and communicate effectively.

With three games to go, we will use this as a learning experience to grow and develop as a team. The potential of this team is great. Implementing our learning will ensure our potential is fulfilled.

Will Burbidge, back for his second game, showed his versatility and proved his value to the team. His presence on the court added a new dimension to our gameplay, and he displayed his ability to shine in various roles. Will's return has bolstered our roster, and his performances continue to impress as he attempts to find his rhythm.

Ethan Gonsalves delivered his best performance yet, scoring an impressive 14 points with relentless penetration and driving to the hoop. His offensive skills were on full display, putting pressure on the opponent's defence and creating scoring numerous opportunities for the team. Ethan G's determination and offensive prowess were instrumental in elevating our scoring output.