The Weekly WABL Wrap is proudly sponsored by Woods Insurance Brokers. 
Here's the Round 6 wrap-up of how all our teams went including comments from coaches:
U12 Girls Champs – Bri Bailey (sponsored by Access Hire WA)
Lost to Cockburn Blue 69-34
Coach comments (John Care')
Going into this game, we knew this Cockburn team is the team to beat this year. A very strong and well-drilled side, we would need to be playing our best and be ready mentally. Unfortunately, it was super tough from the start and the girls had to dig deep and change strategy. Despite what the scoreline might suggest, the girls played well and showed in moments how good they can be against a strong side which was pleasing.

A couple of individual efforts to highlight:

Siena Mouttet – It's not the stats on the score sheet that impressed me most. Siena's help D was fantastic, obtaining rebounds and applying pressure when needed.

Freya Whitehouse was aggressive in defence and on offence attacked the basket well which was a pleasure to see. She was not afraid to take it to Cockburn.
U12 Girls Div 4 Red – Rori Roberts (sponsored by Commercial Plumbing)
Won against Warwick Blue 44-16
Coach comments
We played really well from the tip. At the start of the game, the girls played some really good full-court defence.

Eva Blyth was a standout with 20 points and again multiple steals. 

Olive Scott was amazing today, getting to the ring easily and up in the lanes on defence.
U12 Girls Div 4 Black – Paul Philpott (sponsored by National Geotech Drilling)
BYE
12 Boys Champs – Brandon Riley (sponsored by Stockbrands)
Won against Lakeside 66-52
Coach comments
The boys were really locked in after a tough few weeks. Was great to play well from the get-go and then be able to stay on track for all four quarters.

Lucas Blackmore had a big game – he has become a consistent and reliable player. 

Zach Snell and Vinnie Ryder were good as usual 

Joaquin Cortes stepped up in place of an injured Kai Atfield on D and hit a few buckets. 

Scott Samuel has also found some form with a bit more court time.
U12 Boys Div 2 – Andrija Petrovic (sponsored by Skyward Roofing Services)
Lost to South West Slammers 48-38
Coach comments
We travelled down to Bunbury for this round. It was a tight game, but unfortunately during the second quarter, our shots weren't dropping while Bunbury couldn't miss. That quarter was the difference between the two teams. Our team is developing very well with a few players stepping up and finding their roles within the team.

One of those players is Jeremy Zhu who terrorised the Bunbury offense. Jeremy won steal after steal to help the team in defence. 

Ben Handke was once again rebound king. He also linked up with Will Ryan, Jayden Austin and Luka Petrovic to score 36 of the 38 points.
Lost to Mandurah Magic 38-57
Coach comments
This was our second disappointing loss in a row. Things didn't go our way and we reverted to some of our pre-season habits. The positive is that from a development point of view, we now know where some of our weaknesses are.

James Holzheimer is getting better on the defensive end as he's able to turn instructions into actions more quickly.

Felix Prokscha has the same kind of attitude – he is successfully fixing past errors and improving from game to game.
U12 Boys Div 4 – Craig Dropulich (sponsored by Sushi Wawa)
Won against East Perth 45-43
Coach comments
A good win for our team this week. We're still starting off slow in games and taking time to play our game. 

A really good defensive period brought us back into the game after trailing by 9 in the first. 

The second half we won again but we can play a whole lot better when we focus and play with lots of intensity from the start.

Lots of good efforts from all the boys this week and we're really starting to get the most out of all 10 boys on game days. 

Well done and well done to coach Wayne on getting them to bring the pressure defence that got us back into the game.

Xavier Coombe had a great game for us and seemed to lift to a new level defensively. He ran hard, set good traps and helped cause 5 turnovers in the second quarter. Xavier worked his way into his game and has set himself up as super reliable now in games to come.

All the boys are excelling in our defensive strategies and playing the team roles needed to return over 20 steals a game.
U14 Girls Champs – Aric Forman (sponsored by Welsh Real Estate)
Won against Willetton Blue 55-42
Coach comments
Our girls took on the undefeated Willetton Blue on their home court and played their hearts out. Fantastic team defence and owning the boards were the key features of an amazing win.

Every member of our team contributed to our victory today. I'm so pleased with how each player is embracing their role within our system.
U14 Girls Div 3 – Vance Karimi (sponsored by Fish Boss)
Lost to South West Slammers 34-45
Coach comments
Despite being down two players and a player coming back from illness, we started great this week. We were switched on and played our fast transition game, making mostly good decisions but, unfortunately, also racking up the fouls quickly. We were up 10 points at one point in the first half. 

Unfortunately, our second half wasn't as good. We forced lots of passes which translated to turnovers and forced many missed shots. With most players on 4 fouls, the girls were second-guessing themselves. We were unlucky to miss quite a few layups and easy shots. Regardless, each and every girl never gave up.

Lottie Ballantine was sick the few days prior, sacrificed her domestic game, rested and did everything she could to play. We were asking a lot from brave Lottie, and she did extremely well to run the court.

Zoe Elliott played a smart game and made good decisions. Like most of the girls this week, she was pushed around and held quite a bit. She did well to stand her ground.

Sasha Kuan took smart opportunities to attack the basket and rebounded really well.
U14 Girls Div 5 Red – Marcia Dowling
Won against Warwick Senators 43-33
Coach comments
This was the best start, middle and finish to any of our games. Such consistent efforts to run plays through 4 whole quarters, excellent on-court decisions made and 100% effort at all times. Proudest coach and very proud team

Ella Djurasovic gave everything to rebound under the basket as well as making excellent shot choices today. 

Annabella Lewis was a consistently strong offensive threat

Both Nora Ostermeyer and Gracie Dillon were defensive walls in transition resulting in more than 20 steals (doubling this week's goal of 10)
U14 Girls Div 5 Black – Reid Ballantine
Won against Cockburn 44-38
Coach comments
When we had our focus we played great basketball, but there were a few very short lapses, and we found out that the Cougars can be pretty swift at times. So this top-of-the-table clash had a few big momentum swings, and it was a two-point game at the last break. 

This team of girls are very united and very coachable and most of all, very competitive! They love to "make a box and crush it", really fighting the game out for a win.

The whole team lineup was super consistent, playing great team basketball, really good work without inbounding setups and always willing to find the open player creating fast transition.

Ella Fair was brilliant with the ball, fast, smooth and super safe. 

Chelsea Karsum had another strong game with clean outside shooting, nailing another entertaining 3 and Maia Leckey joined that party for a sweet 3 near the end when we needed it!
U14 Boys Champs – Andrew Logan (sponsored by MD Building Maintenance)
Lost to Lakeside 75-45
Coach comments
We were up against it this week, losing 3 players before tip-off. In the first quarter, our shots weren't dropping early, and we looked timid in defence. We competed much harder in the second quarter, winning the quarter and getting the margin back to a more manageable 11. The game got away from us in the last quarter as we gave up too many easy buckets as our legs wore down. We exposed a few cracks in Lakeside though and I'm excited to get after them with a full squad next time round.

Caeden Olowoyo came into the lineup and again did not look out of place. It's great to see Caeden on the court after a long injury hiatus. Caeden brings more to the team than his skill and high basketball IQ, he always has a smile on his face and keeps the team morale high at training and in games. 

Travis Hunt was aggressive on D winning the contested ball and continues to show no fear when the ball is in his hands on O. He looks most dangerous when he is attacking the hoop. His decision-making has been on point even at the cost of his own scoring at times. Not an easy thing to do for a 12-year-old.

Another big effort from Luke Websdale and Xavier Allison. They continue to impress.
U14 Boys Div 3 – Brad Holyoak (sponsored by Drafting Now)
Won against Willetton White 70-46
Coach comments
A fantastic team effort by the whole team. We were slow to start which was unusual for us – we got great looks but didn't convert. But we stuck to the game plan and played our roles and came out of the first quarter with a 7-14 lead. We continued our running game and started to pull away by halftime. To Willetton's credit, they threw everything including the kitchen sink at us in the third and got back to within 7 with 2 minutes left. We came out on fire in the fourth with real purpose and had a 31 to 16 final to record a 24-point win.

Everyone contributed today. 

Jake Chew was awesome down the stretch – even earning his first tagger for the season. 

Louis Daniel play his best game for the season being aggressive when driving to the bucket. 

Aaron Kerp got busy banging bodies on the post. 

Special shout out to Kimzy Matondo who couldn't get it to drop early, but stuck with the team-first attitude, was dishing out dimes and had his hands in everything. He waited till the game came to him and then started scoring at will.
U14 Boys Div 4 – Ben Hamilton (sponsored by Cogito Psychology)
Won against Warwick Senators 69-48
Coach comments
By far our most impressive game so far this season. The team played great team basketball with committed help defence, effort on the boards and an unselfish approach to offence that resulted in 23 assists. 

The second half was a lot more competitive after an inconsistent third quarter by us, but to our credit, we recovered for the last quarter to earn a very convincing 21-point away win.

Harrison Moyle was instrumental in defending a very large opponent and, in the process, disrupting the Warwick offence and keeping their leading scorer to 7 points. 

Zeke Brian played a very controlled game, setting the tone on defence and playing much more disciplined offensively. His 5 assists demonstrated a great feel for the game.

Matt Lucano was solid and pulled off a remarkable, behind-the-back through traffic assist to a cutting Nate Cass to help him on his way to a game-high 17 points. Wow!
U14 Boys Div 5 – Matt Strika (sponsored by Sushi Wawa)
Won against Mandurah Magic White 55-31
Coach comments
We started the game strong with high energy and intensity with 16 unanswered points. With the game well in control at the first break, the pressure eased in the second with the opposition stepping up to only lose the quarter by one. In the second half, we were challenged to up the intensity on defence and rebounds which we did to run out with the victory comfortably.

Ethan Cooper had another great game leading the scoring with 15 pts and getting his teammates into the game with some timely assists. 

Nick Knight's superior ball handling was on display with some brilliant assists and strong finishes at the bucket. 

Clay Sumich responded positively to the call for a focus on rebounds and defence in the second half leading the team in effort and hustle on the boards.
Won against Willetton Tigers Blue 61-57
Coach comments
Once again missing some key teammates, we had to battle for this win. Willetton came out with aggression and a lot of pressure, taking us out of our style for some of the first half and building a 9-point lead in the process. However, we responded in the second half, resetting our principles and getting the W.

Huge thanks to Ella Welsh for playing up for us to cover missing players and contributing major minutes.

Harriet Woods had a fantastic game, bringing tough pressure defence and hitting some clutch shots including a great three on an inbounds play.

Mafa Tuialli played a variety of positions (from guard to big) at both ends and led us in scoring with 17 points.
U16 Girls Div 3 Red – Cheyne Kerp (sponsored by Wyatt Martin)
Won against South West Slammers 54-47
Coach comments
After a slow start to the game, we were able to come together in the second quarter. This quarter showed exactly what we are capable of, our spacing and ball movement was awesome to watch and resulted in a well-earned 14-point lead at the half.

Scrappy play and fouls allowed Slammers back into the contest but good resilience and composure in the last quarter allowed us to come away with a close win.

If we can play disciplined and at high intensity for the whole game other teams are going to find it hard to transition and score against us.

Steph Hunt led the way with scoring dropping 17pts, shooting 8 from 12. 

Grace Almond was dominant getting a double-double, and producing a game-high 19 rebounds along with 11pts
U16 Girls Div 4 – Geoff Alger (sponsored by Design Orthodontics)
Lost to Mandurah Magic 39-78
Coach comments
We started the game with good positive intent and unfortunately didn't take our opportunities early. Turnovers and a lack of defensive intensity were punished by our opponents in the middle part of the game. I was really pleased with the way our girls recovered later in the game to come back and fight to the end despite the score. With increased pressure and effort we stayed even with our opponents from mid-way through the third term through to the end of the game showing what our girls are capable of.

While our team defence was off on Sunday, Danica Jeremiah's defensive effort was excellent, constantly disrupting opposition ball carriers. 

Ella Baxter had another good finishing game and was also active on defence.

Indi Ballantine, Amina Handule, Ayla Harris and Anna Zittrisch were all good on the boards helping us to unlock a team reward at training despite the loss.
U16 Girls Div 4 – Lucy Dowling (sponsored by LKS Constructions)
Won against Mandurah Gold 59-55
Coach comments
The whole team showed fantastic energy in this game. The girls read the ball well in transition and got some great intercepts/steals, and then they followed it up with strong half-court pressure. Some very smart offensive plays and our non-stop intensity got us crucial points towards the end of the game

Niamh Murphy had an extremely strong game at both ends, demonstrating great footwork. 

Sienna Caré showed composure and good decision-making, she ran hard every time she went on court. 

This was another fantastic game from Paige Wigmore with big boxouts, strong passes and good confidence.
Won against Senators Green 74-61
Coach comments
We had a great first quarter and managed to keep a good lead all game, however, we didn't really pull away from Warwick in the subsequent quarters when we really should have. It was definitely great to bounce back with a win this week but we need to take some learnings into training and improve for next weekend.

Zayde Parriman had a great game this week on both ends of the floor and top-scored for us with 17 pts. He did a much better job at playing containment 1v1 defence. 

Ben Galvin (11pts) had a solid game back from sickness and Jack Saliacus had a great game defensively along with scoring some tough points (15) in the paint. 

Levi Hewett (10 pts) put in some great minutes with some sweet shooting to keep the scoreboard ticking over for us. His defence was also an improvement from the last few weeks.
U16 Boys Div 2 – Louis Timms (sponsored by Inktank)
Won against South West Slammers 78-72
Coach comments
We got off to a good start before South West went on a run and made it a close game at halftime.

We were able to rebound better in the second half which was a big help for us in getting over the line.

Michael Ryan was a standout for us offensively with 27 points whilst Jack Ryder was very effective off the bench with 13 points.

Sam Peirce was outstanding on the boards and gave us much-needed second-chance opportunities.

It was an all round effort though, and I thought everyone came into the game and contributed in one way or another.
U16 Boys Div 4 – Mitch Jesson (sponsored by DLA Piper)
Won against South West Slammers 92-77
Coach comments
We faced a South West team that had been struggling, however, we noted that for the first time this season, they had a full complement of 10 players (in previous weeks they only suited up 7-8 players).

This was a difficult game to describe – we came out and started really fast, taking a 30-13 lead into quarter-time. We finished the game with basically that margin and broke even in scoring for the next 3 quarters. We shot well (54.5%) – however, we split nearly every other category with our opponents.

The game was really physical, and as a coach, I need to prepare the boys better to keep playing and not be distracted or try to do too much as an individual.

We'll take the 15-point win, with all 10 of our players scoring, and we shall celebrate Flynn Hamilton's 50th game with our great club.

Tommy Jakimowiez spoke to me before the game, saying he might be a little tired as he had just refereed a game at short notice prior. 23 points (@91%), 6 boards and a steal later (if he'd hit his free throws it would have been a 30+ point game!) … Tommy feel free to ref before our game every week.

Anthony Flores and I have the same conversation each week – it goes "Ant you should really shoot that ball when they leave you open". Ant had 14 points (67% FG) including 2 threes from 3 attempts, 100% from the line (4/4), 1 rebound, 1 steal and 1 assist. Next game I'll be able to say "Ant – you should really continue to shoot that ball if they leave you open."

Connor Webb is a very competitive player and has never seen a contest that he doesn't want to be in (and win). The stat I'm most proud to highlight, however, is 3 fouls at game end. I rarely have the luxury of Connor not being on 4 fouls heading into the last quarter. He ended with 12 boards (including 4 offensive), numerous screens, 4 points at a very efficient 66%, 2 assists and a steal. The only thing better than a rebounding warrior is a disciplined rebound warrior.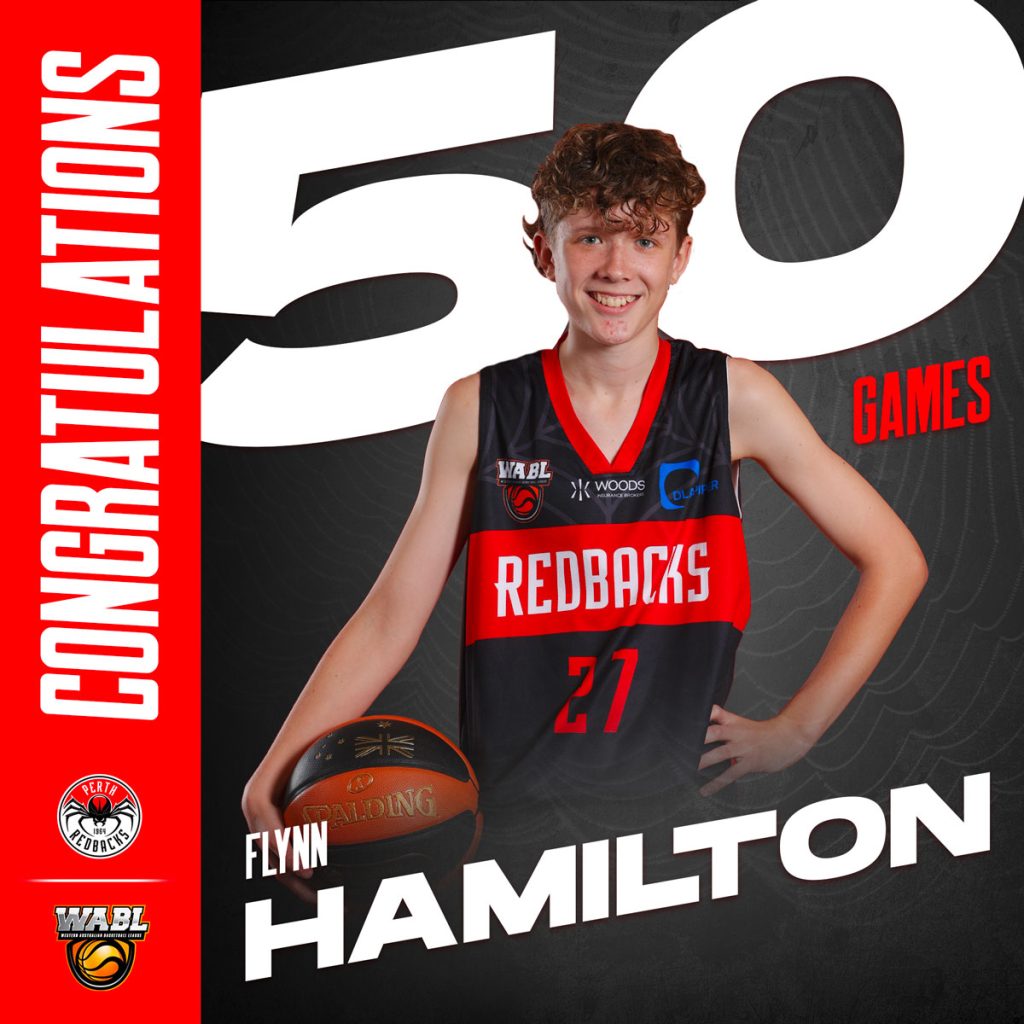 U16 Boys Div 5 – Dan Cartwright
Lost to Slammers 63-77
U18 Girls Div 2 – Adrian Warner (sponsored by Claremont Asphalt)
Lost to Hills Raiders 47-53
Coach comments
This was a close game all day. We got off to a sluggish start, but we pegged them back and finished the third quarter in front. We looked to push the ball into transition much better today, and we got a lot of nice open looks – unfortunately, our shooting percentage was much lower than the opposition, both from outside and from the FT line. 

Leaving that aside, there were a lot of positives to take away from today. We were much more aggressive and direct in attacking the paint. Our defensive pressure in our front court also forced a lot of turnovers (but we need to maintain that level of pressure all game and back ourselves in to intercept the forced pass). There was a good vibe on the bench, and we never felt out of it. A few turnovers at the wrong time cost us.

I was happy with everyone in terms of effort today. 

Blaise Stancil had another good game – getting to the receiver spot in offense and consistent on-ball pressure in D. 

Elliana Forman was effective in getting to the bucket and managing our half-court offense. 

Charlotte Broadbent and Hannah Saliacus both made some nice back-to-the-bucket moves. 

Kate Anderson made the adjustments we spoke about at halftime in her spacing and had a much improved second half where she looked a lot more comfortable on the court. 

Teagan McArthur will have a lot of bruises from diving on loose balls and applying a lot of trap pressure to force several turnovers. 

Grace Dalton was a bit tentative but showed some very nice shooting form. As we build her confidence to attack 1:1 more, she will figure much more prominently on the score sheet for sure. 

I've said it before, and I'll say it again, Jenna Jackson plays with such great intensity at both ends I get tired looking at her. 

Lucy Waller did everything I asked her for today, and as she improves her finishing, she will get the rewards for her efforts. 

Megan Taylor showed me that when she plays at the tempo I ask, she can do a lot of damage. 

As this team grows in their self-belief they will climb the ladder.
U18 Girls Div 2 – Zac Belton (sponsored by Aussie Fencing)
Won against Mandurah 49-42
Coach comments
Being down one of our bigs, our emphasis heading into this game was rebounding. The team relentlessly secured every loose ball and made our possessions count. The team really took control in the 4th quarter, securing this win with good quality defence.

Ava Lindegger was all over the game today, diving on loose balls, grabbing rebounds and being an option to score. 

Tiana Alger made some fantastic decisions and contributed so much to this game. Her ability to recognise the open space and cut was incredible to watch. 

Hannah Honczarenko continued to work hard and grab every available rebound, getting into the right position on offence; her game has come a really long way.
U18 Boys Div 2 – Simon Daff (sponsored by Grange Risk Solutions)
Lost to Mandurah 75-83
U18 Boys Div 3 – Nick D'Elia
Lost to Cockburn 89-104
U18 Boys Div 4 Red – Bob Andrzejewski (sponsored by TECC)
Won against Lakeside 127-57
Coach comments
This was a good game – we played as a team again. The boys worked together as one unit, offensively and defensively. Finally, I had the whole team present, with no injuries, illnesses or other issues preventing anyone from playing. And that includes both train-on guys on the bench supporting their mates.

I can't single out any individual efforts today – I must praise the whole team, they all contributed well on both ends of the court.

Well done to Sasha Zugic – this was his 50th Redbacks WABL game today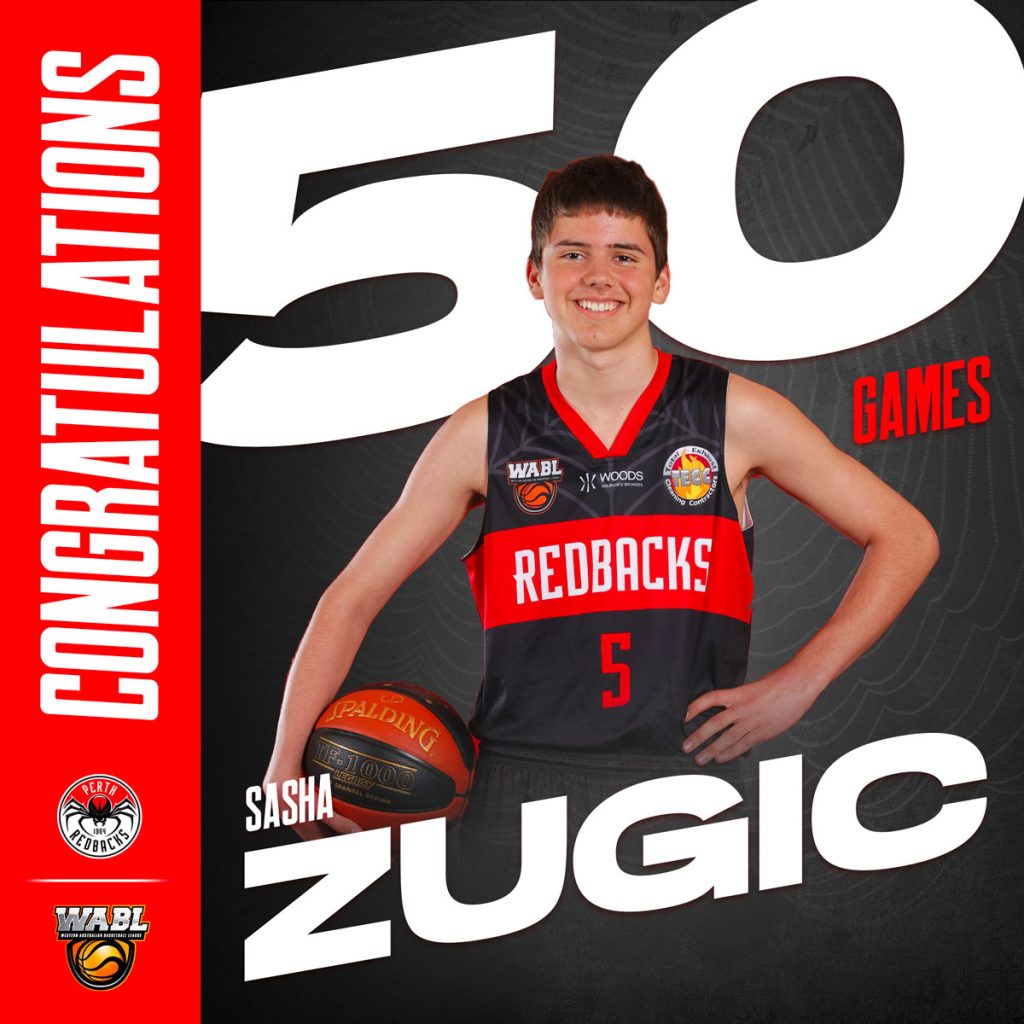 U18 Boys Div 4 – Alessandro Gentelli
Won against Kalamunda Blue 95-61
Coach comments
Our first half was a good, consistent, team-based effort and got us a good lead. The second half was not as good, but we stretched the lead out further to record a good win.

No individual efforts to highlight today as everyone contributed well. This was a good bounce-back win from last week.

Congrats to Romain Suraweera – he finally got to play his 50th Redbacks WABL game today after being injured the last two weeks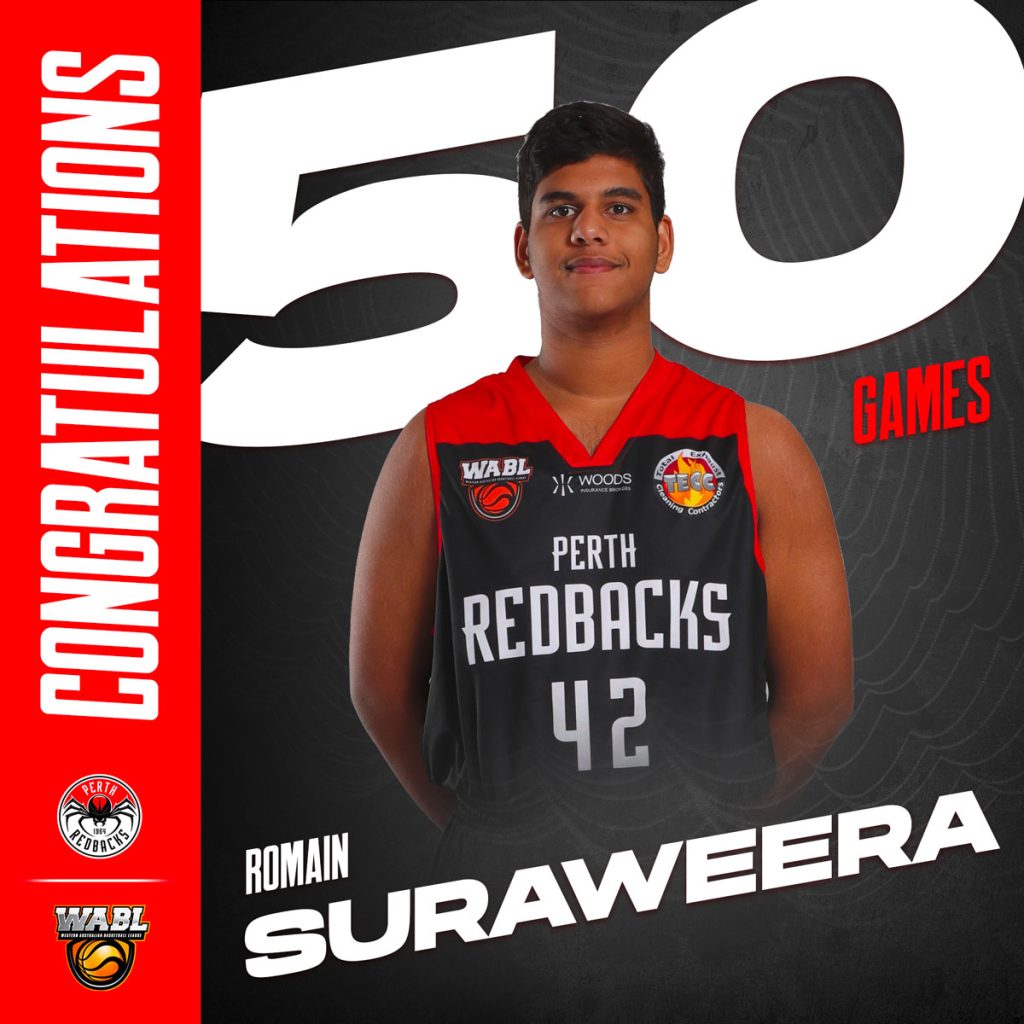 U20 Boys Champs – Luke Simonette (sponsored by Willis Temby)
Lost to Willetton Tigers 69-75
U20 Boys Div 2 – Graham Jones (sponsored by McDonalds Busselton)
Won against Kalamunda 73-70
Coach comments
In a thrilling turnaround, our boys showcased grit and determination to secure a hard-fought victory in a closely contested game. Despite losing the first quarter, they rallied together, keeping their heads high and staging an impressive comeback.

With an unwavering spirit, our boys turned the tide, winning the second quarter and drawing the third, setting the stage for an intense final quarter. 

Each player delivered solid performances, contributing to the team's success. From solid defence to clutch shooting, rebounding, and good execution, every team member played a pivotal role in this deserved win.

This performance signifies the growth and maturity of our team. They demonstrated remarkable resilience, learning from early setbacks and using them as fuel for the win.

Danny Ryan, in only his second game back from injury, exhibited determination and aggression from the very beginning. His early offensive aggression and strength provided the spark that we needed, setting the tone for the rest of the game. 

Akira Rowe-Fox, constantly improving, showcased his skills and intensity in this game. His aggressive defensive plays kept the Suns on their toes and brought a surge of excitement to the entire bench. Akira's ability to disrupt the opposing team's offence was instrumental in our win – a fitting performance in his 50th Perth Redbacks WABL game.

Mackenzie Tanner, as always, made his presence felt on both ends of the floor. A true force to be reckoned with, he anchored our defence, making it incredibly difficult for the Suns to find easy scoring opportunities. Additionally, Macka's ability to facilitate the offence was pivotal in our team's success, helping to create scoring opportunities and keep our momentum going.