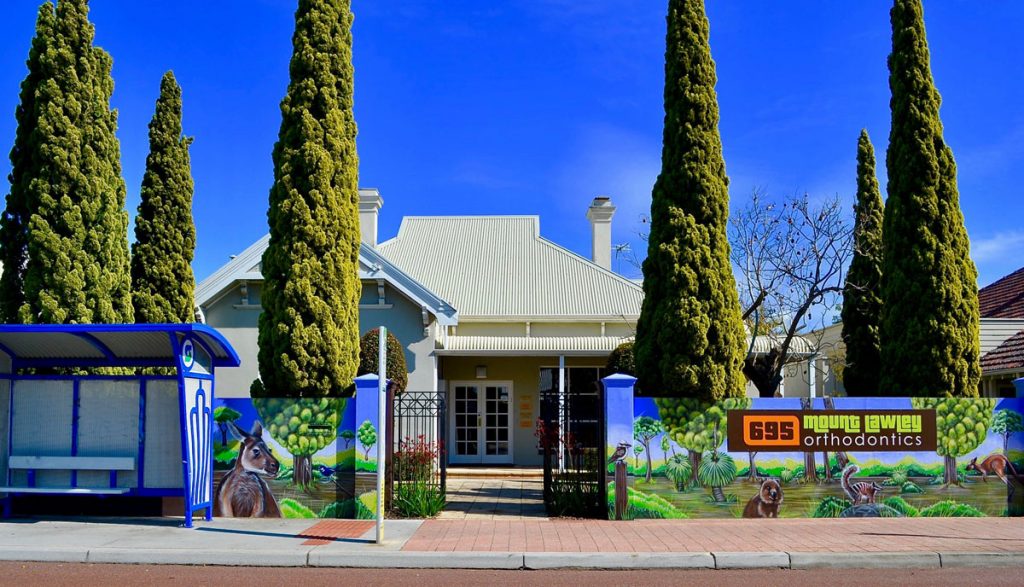 It's a huge pleasure to be able to introduce the Redbacks family to a new Corporate Sponsor. This week, we're shining a light on Mount Lawley Orthodontics.
As their name suggested, the practice is limited exclusively to Orthodontics, and they treat both adults and children, using various appliances such as braces, Invisalign and plates.
Mount Lawley Orthodontics' doctors have a combined 40 years of experience and are all specialist dentists who first completed a five-year dental degree, gained experience and then went on to undertake a three-year postgraduate specialist training.
What's their connection to the Perth Redbacks? Well, over the years they have seen a number of Redback players come through their doors. As well as seeing those players through the process of tooth alignment they also champion the benefits of wearing a mouthguard for sport to prevent trauma. (Mount Lawley Orthodontics offers cutting edge mouthguards such as advanced technology Sisu as these make wear more comfortable and appealing.)
Their Practice Manager Holly also has a niece Matilda and nephew Declan currently playing for the Redbacks.
Mount Lawley Orthodontics decided to sponsor the Perth Redbacks because they value the contribution that community sport makes to the emotional and physical wellbeing of their patients. They hope their sponsorship enables the club to continue to provide sporting opportunities for families.
Special offers and services for Perth Redbacks members
Although a significant proportion of their patients are adult, age 9 is the optimal age for a young patient to be initially assessed. With this in mind, Mount Lawley Orthodontics offers a discount on consultation fees to those in their geographic area. They would like to extend that offer to include Redbacks players and their families during 2020. Click on the image below to download and print a pdf of the offer. Please mention it when booking the orthodontic assessment and bring it with you to the first appointment.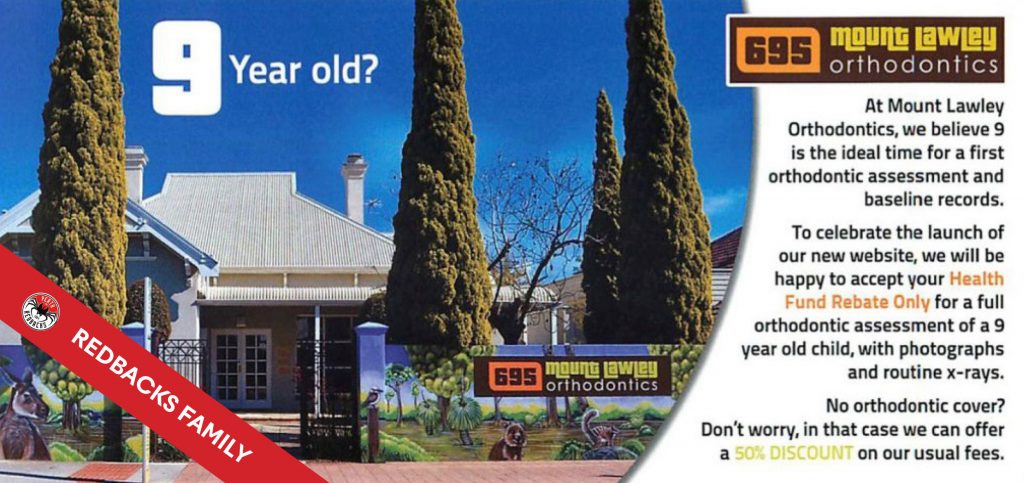 Click on the video link below to further explore Mount Lawley Orthodontics
Contact Mount Lawley Orthodontics